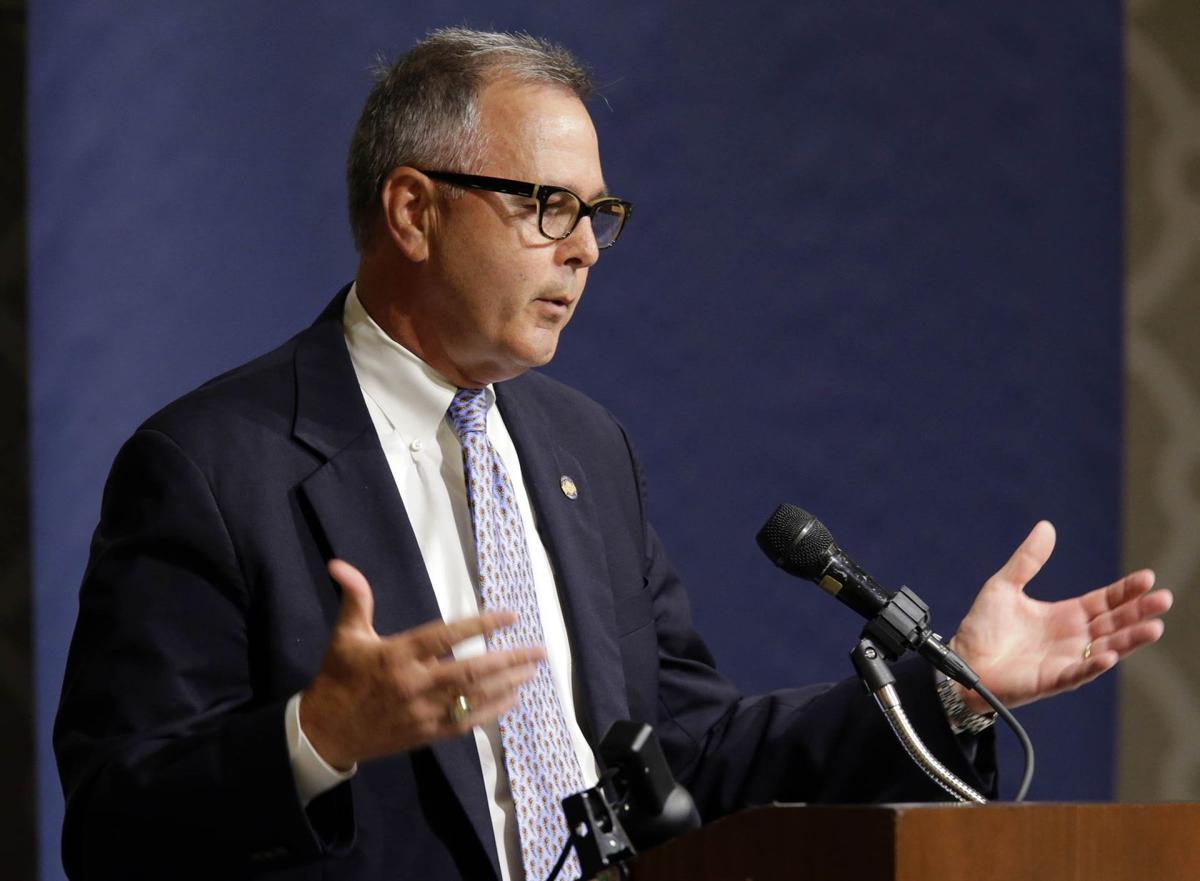 Oklahoma Secretary of State Brian Bingman plans to resign so he can run for corporation commissioner….again.
He announced his decision Wednesday.
"I've been a champion for our energy industry my entire career, I know the importance of protecting our top industry, because I've been in it for all of my professional life," said Bingman.
He is a former Senate President Pro Tempore and served in the state House and was also mayor of Sapulpa and cites his previous work in the oil and gas industry. Bingman received a BBA in Petroleum Land Management from the University of Oklahoma in 1976 at at one time was Vice-President of Land and Operations at Uplands Resources Inc. in Tulsa.
He also has the endorsement of Gov. Kevin Stitt.
"The regulator industry dramatically impacts our business environment and ability to recruit jobs. I need Brian Bingman because of his experience and his unquestioned integrity," Stitt said.
Bingman attempted a previous run for corporation commissioner in 2018 but lost in a GOP runoff with long-time commissioner Bob Anthony. Bingman received 134,981 votes while Anthony won the run-off with 155,996 and went on to an overwhelming win in the general election.
The election for a Corporation Commission seat won't be held until November of 2024. Terms are for 6 years and are also staggered. Commissioner Kim David was elected last fall and sworn into office in January of this year. Previously, Commissioner Todd Hiett was elected and commissioner Anthony, who has served six terms in the office, is term limited.