Oklahoma U.S. Sen. Markwayne Mullin along with senators from Kansas and Nebraska contend California should not have the right to ban car engines that rely on fossil fuels and allow the EPA to grant waivers from an existing environmental law.
He and Sen. Roger Marshall of Kansas and Sen. Pete Ricketts of Nebraska are introducing their Preserving Choice in Vehicles Act to limit the Environmental Protection Agency (EPA) from issuing Clean Air Act (CAA) waivers for state policies seeking to ban or otherwise limit the sale of internal combustion engines.
"California's waivers are not about clean energy, they are about control," said Sen. Mullin. "Democrats want to control every aspect of Americans' lives – including what car they drive."
He also has the support of the Petroleum Alliance of Oklahoma where Brook Simmons is President.
"The Petroleum Alliance of Oklahoma applauds U.S. Senator Markwayne Mullin for introducing this bill. Once again, the elites in California and their allies in the Biden administration are trying to force their preferences on working families nationwide without any understanding of the very real negative consequences their actions will have in the heartland of America and nationwide."
The Oklahoma Farm Bureau President, Rodd Moesel offered his support.
"This measure will not only ensure American agriculture producers will continue to have access to affordable, reliable transportation methods but will also protect our nation's food supply from overburdensome transportation costs that could eventually be felt by the consumer at the grocery store."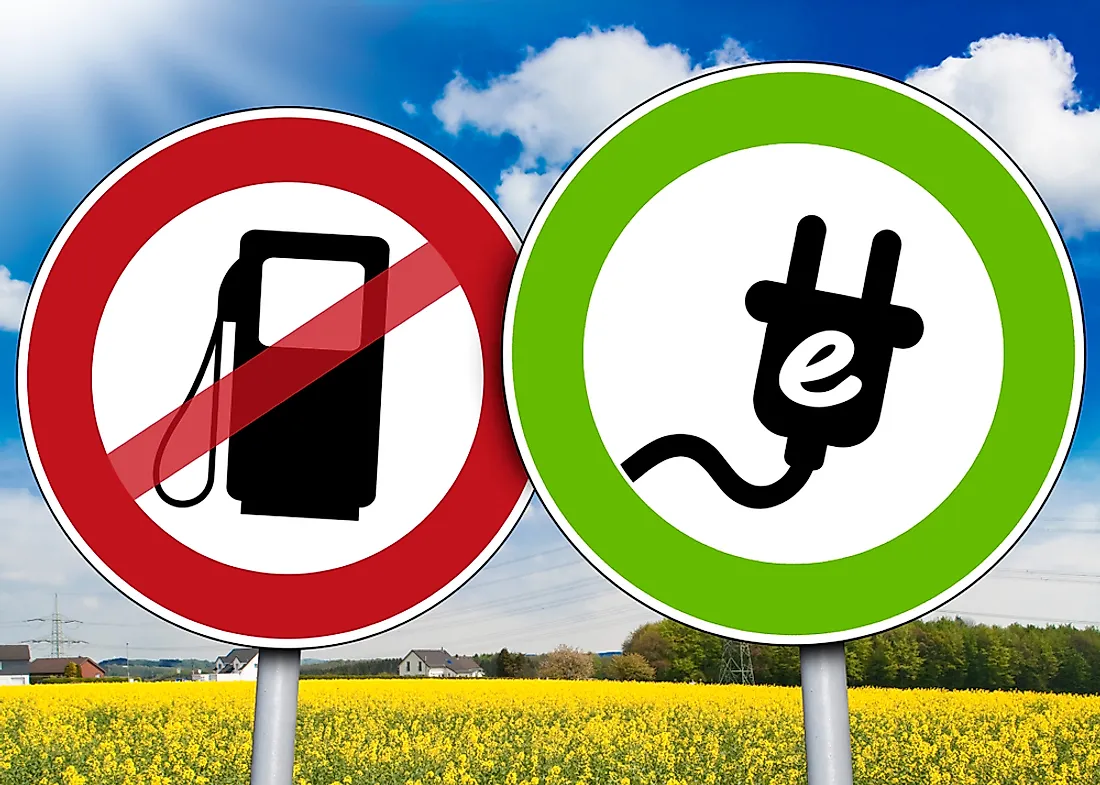 This legislation would preserve consumer choice and maintain competition in the automotive markets by ensuring Americans have access to reliable and affordable vehicles.
Mullin said creating a mandate in favor of electric vehicles that strain California's already unstable grid is not the solution
"I will not sit back and allow the federal government to make purchasing choices for consumers in Oklahoma, especially when our national security is at stake."
In August 2022, the California Air Resources Board adopted its Advanced Clean Cars II (ACCII) regulation that would require all light-duty vehicle sales to qualify as "zero emission" by 2035, but cannot enforce it unless EPA approves a waiver for California to do so. In March 2023, California was granted two EPA waivers to implement more stringent medium and heavy-duty vehicle emission standards than what is federally mandated. This bill follows California's anticipated application to EPA for another waiver to implement its ACCII regulation to ban the sale of new vehicles with internal combustion engines by 2035. Representative John Joyce (PA-13) introduced the companion bill in the U.S. House of Representatives.
U.S. Senators John Barrasso (R-WY),Ted Cruz (R-TX),Kevin Cramer (R-ND), Dan Sullivan(R-AK),Roger Wicker(R-MS),and John Hoeven(R-ND) joined Mullin, Marshall, and Ricketts in cosponsoring this legislation.
"Gavin Newsom's hand-picked California bureaucrats have no business restricting the choices of Nebraska consumers," said Sen. Ricketts. "California's waiver restricts freedom, shrugs off the cost of electric vehicles while families are struggling, ignores supply chain and infrastructure challenges, and disregards American biofuels. I am proud to join this effort to bring some sanity to these detached-from-reality policies."
"If Joe Biden thinks he can send his climate demagogues to Kansas and tell us which cars we can drive, he's in for a rude awakening," said Sen. Marshall. "A failing state like California, whose economy is in the gutter, has crime-filled cities, and people fleeing in record numbers, should not be advising policies for anyone, especially Kansans- it's just that simple."
The Preserving Choice in Vehicles Act is endorsed by the following stakeholders: American Trucking Association (ATA), American Farm Bureau (AFB), National Association of Small Trucking Companies (NASTC), Heritage Action, Owner-Operator Independent Drivers Association (OOIDA), Specialty Equipment Market Association (SEMA), American Motorcyclist Association, Tire Industry Association, American Exploration & Production Council (AXPC), American Petroleum Institute (API), Oklahoma Farm Bureau (OFB), Magellan, Illinois Corn, Phillips 66, Permian Basin Petroleum Association (PBPA), HF Sinclair, Oklahoma Pork Council, CVR Energy, ASAP Energy, The Petroleum Alliance of Oklahoma, National Propane Gas Association (NPGA), and the American Fuel and Petrochemical Manufacturers (AFPM).
The Senators and the groups contend that the Clean Air Act is the country's primary federal air quality law that authorizes the EPA to regulate greenhouse gas emissions from cars and trucks. They point out that Section 209(a) "preempts states from adopting and enforcing their own motor vehicle emission regulations."
§  Section 209(b) allows states to petition for a waiver from the prohibition to enforce stricter motor vehicle emission regulations than the federal government if specific requirements are met, including demonstrating that the waiver is needed for "compelling and extraordinary conditions."
§  Section 177 allows a state to follow another state's granted waiver policies if the standards are identical and the lead state has a valid waiver.
This legislation restricts EPA from issuing any waiver for new regulations to ban the sale of internal combustion engines and revokes CAA waivers granted from January 1, 2022 to the enactment date of this bill.
Source: press release