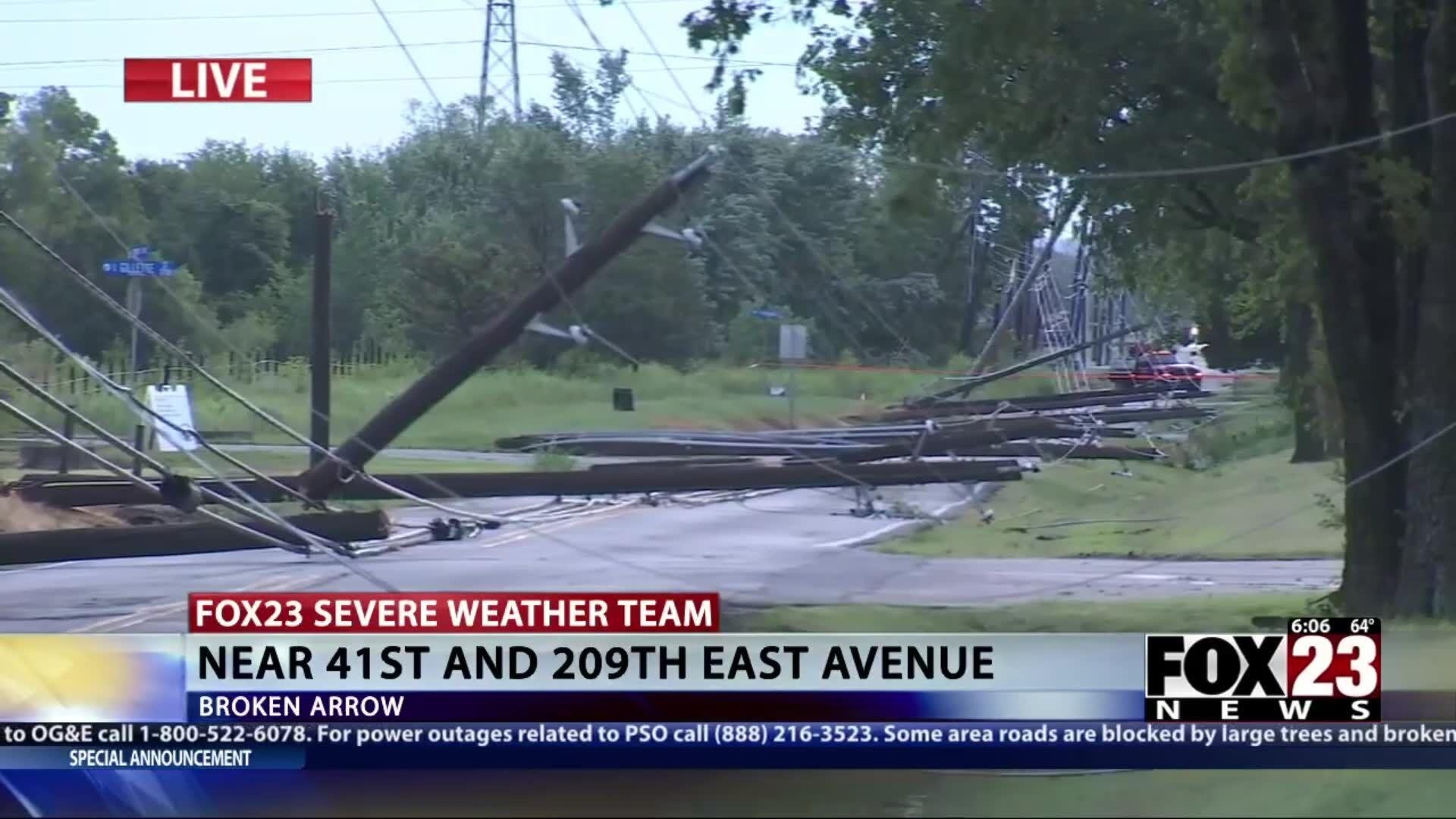 With temperatures expected to hit their highest level of the year on Tuesday, crews of Public Service Company of Oklahoma and Oklahoma Gas and Electric reported major progress in returning electrical power to thousands who lost it during the weekend severe weather.
Efforts of rural electric cooperatives appeared to be going slowly.
At mid-day Tuesday, PSO, with 2,700 workers in the field, estimated nearly 135,000 customers were still without power, down from the 204,000 customers initially reported after the Saturday night storms.
PSO estimated full restoration in Mayes, Delaware, Craig, Osage and parts of Rogers County by late Wednesday and Tulsa, Wagoner, Creek and other parts of Rogers County by Saturday evening. The company anticipates that the majority of its customers who lost power should have it restored by Saturday night.
The 90 mile an hour winds broke more than 700 poles and cross-arms.
The damage was so severe for PSO that more than 700 broken poles and cross-arms .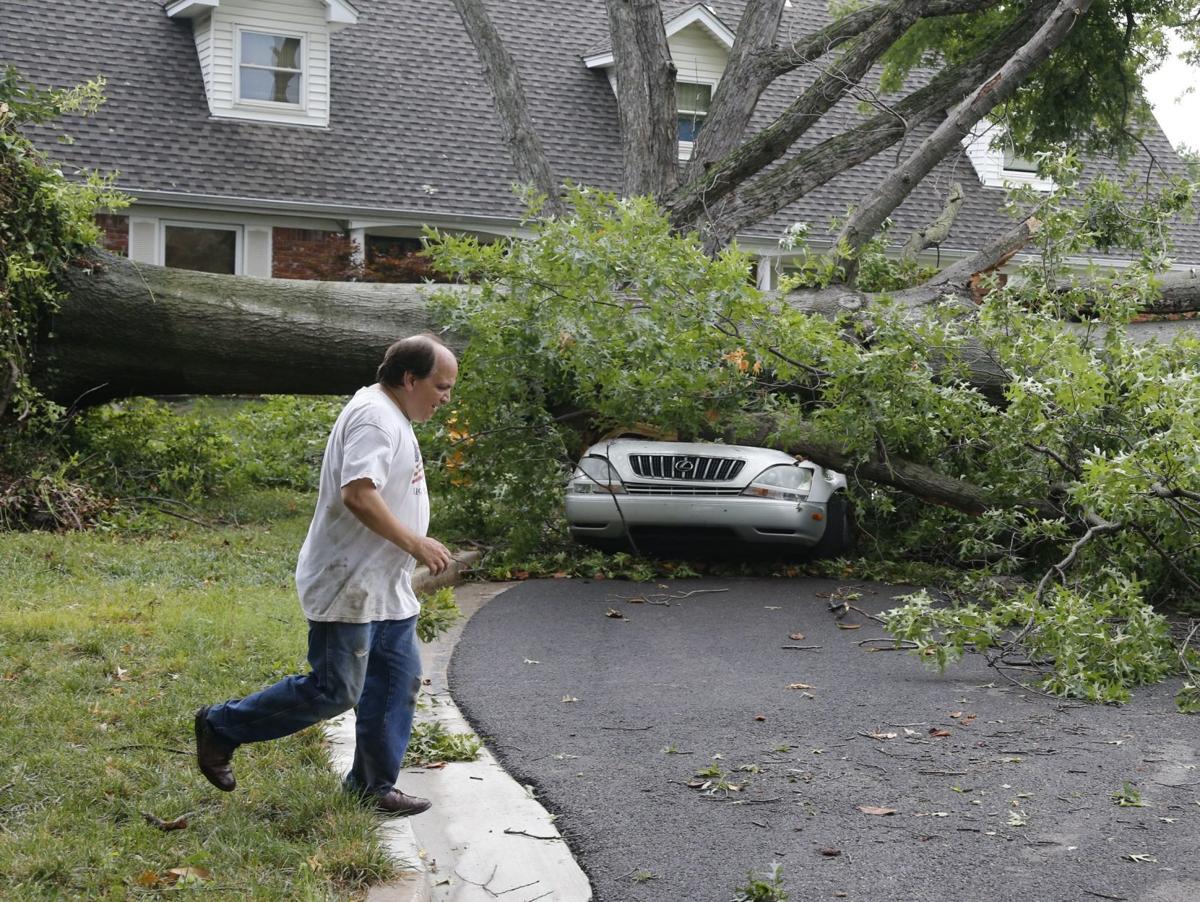 Power restoration for Oklahoma Gas and Electric surpassed 92% of the customers who lost electricity Saturday night as of mid-day Tuesday. The utility still had more than 4,000 operations personnel working on restoring electricity and was helped by utility workers from 23 other states.
The company predicted that 98% of its customers who lost power Saturday night should have power restored by late Wednesday night. The The remaining customers without power are concentrated in northeast Oklahoma where OG&E crews and contractors continue to work as quickly and safely as possible to restore electricity. As of 5 p.m. Tuesday, 93% of customers who experienced an outage now have service restored.
OGE reported the company shipped nearly 2,000 crossarms, 68 miles of wire and 366 poles across the service area to repair the grid damage.
"Once we've repaired the power grid, OG&E will prioritize restoration for the community's essential services, such as hospitals, police stations, fire departments, public works and other critical infrastructure. As those facilities come online, we will turn our attention to individual homes and businesses experiencing an outage," stated the company in a Tuesday update.
OGE said few materials are designed to withstand 85 mph winds but because of the company's investments in technology and the grid, it was able to reduce outage times. It said largely because of those improvements, the firm was able to restore power to 114,000 customers in less than 48 hours.
A Tuesday update by the Oklahoma Association of Electric Cooperatives showed nearly 2,100 customers remained without power.