See those rigs stacked beside one another. They are not drilling for anything. They are in storage as the nation saw another dramatic drop in the number of oil and gas rigs drilling for oil and gas across the nation.
Another week. Another dramatic drop in the number of active oil and gas drilling rigs across Oklahoma and the U.S.
It means more rigs are in storage.
Baker Hughes Co. reported Oklahoma's count fell by another 3 rigs in the past week, tumbling to 43. It compares to 59 rigs reported one year ago.
Nationally, the count plummeted by 15 to 696. The entire drop was made up of oil rigs, leaving 555 rigs while the number of gas rigs was unchanged at 137.
The latest Baker Hughes report showed the U.S. is 31 less than the 727 rigs reported last year at this time and the decline included 19 fewer oil rigs and 14 fewer gas-drilling rigs.
Texas saw a drop of 6 rigs to 353 while New Mexico's count slipped one to 107 and North Dakota dropped one to leave 36 active rigs.
Louisiana's count fell two to 52 rigs. The Red Top Rig Report showed Kansas gained 3 rigs to reach a total of 38 from a week earlier. Colorado was unchanged at 17 and Ohio saw no change with its count of 10 rigs.
Pennsylvania continued with 24 and West Virginia stayed at 15 rigs. Wyoming's count declined one to 15 rigs.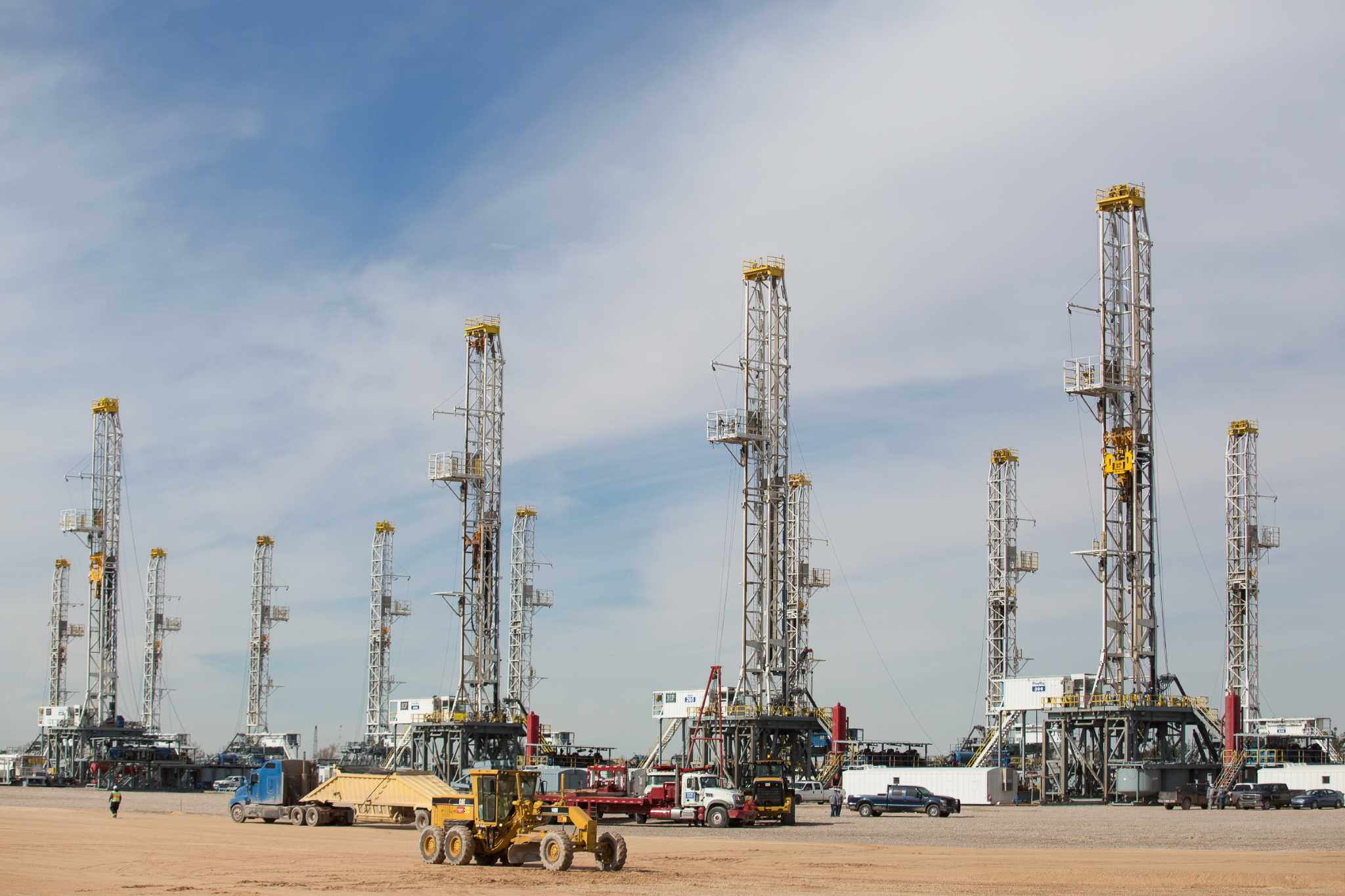 The Permian Basin of course remained the most active oil and gas play with 348 rigs, a decline of two over the past week. The Eagle Ford count slipped two to 58 and the Haynesville fell two to 52 rigs.
The Ardmore Woodford lost its only rig and so it has no reported drilling activity, at least based on the Baker Hughes Co. report. The Arkoma Woodford remained at only one rig and the Cana Woodford activity declined by one to 21 rigs. The Barnett was unchanged with only one rig.
The D-J Basin stayed at 14 rigs while the Granite Wash was unchanged at 3 rigs.
The Marcellus saw no change with its count of 39 and the Mississippian stayed at only one rig.
The Utica play was unchanged with 10 rigs and the Williston count fell two to 36 rigs.