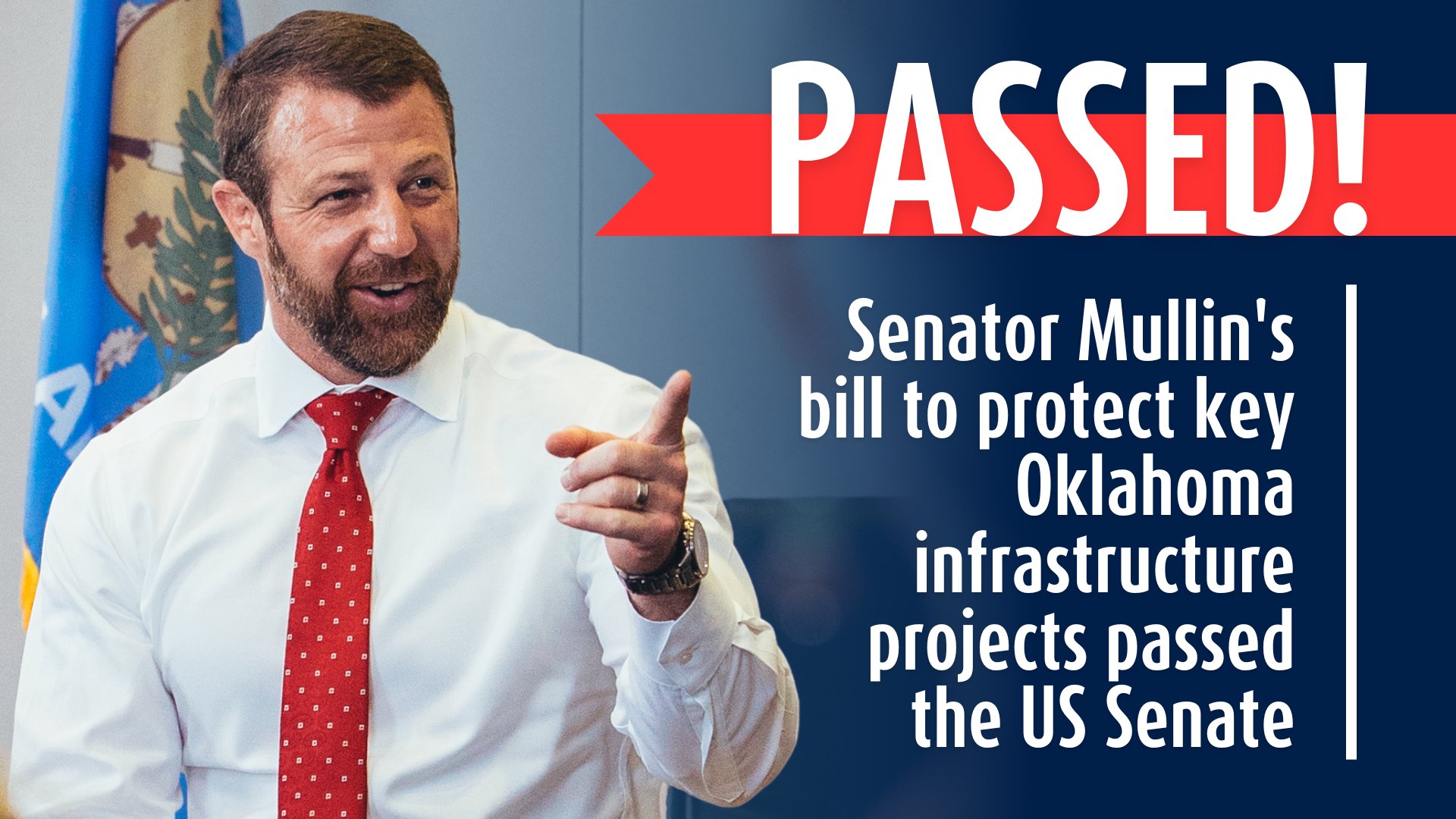 Oklahoma U.S. Sen. Markwayne Mullin celebrated a Senate victory this week as the Senate approved two resolutions undoing the Biden administration's rules regarding the Endangered Species Act.
Fellow Oklahoma Sen. James Lankford joined him in voting against the Biden administration.
"The completely unreasonable critical habitat rule gives the Biden Administration the power to interpret any land area across the country—whether it's the one a listed species currently occupies or not—as a 'critical habitat' for that species, which land owners in my state know means the feds are going to be breathing down their necks," said Lankford.
One of the resolutions was Mullin's legislation that was created after the administration moved to protect the northern long-eared bat, a move he called the government's "one-size-fits-all rule that does very little to protect the bats." Instead, Sen. Mullin said the rule only stifled key Oklahoma infrastructure projects.
The U.S. Senate passed two Congressional Review Act (CRA) resolutions Thursday undoing Biden-administration rules regarding the Endangered Species Act (ESA).
Both resolutions were approved on votes of 51-49, including one that rescinded the Biden regulation expanding the Endangered Species Act's definition of a species's critical habitat.
"There is no reason to disproportionately increase regulatory burden and hinder economic development when this rule will not affect the primary cause of decline for the northern long-eared bat," said Sen. Mullin.
He called for an end to the government's reclassification to ensure Oklahoma and other impacted states can continue to protect the long-eared bat without "the heavy hand of the federal government getting in their way."
Lankford said the long-eared bat was another instance of what he labeled as the "weaponization of the ESA."
"I remain adamantly opposed to endangered listings for animals like the lesser prairie-chicken and now the northern long-eared bat because it has a clear purpose of increasing federal control over land, energy and people, more than protecting endangered species," said Lankford. "The Department of the Interior is hastily adding new species to the ESA to control people and industries the Biden Administration disagrees with."
President Biden has vowed to veto both resolutions should they pass the House.
Click here for The Hill