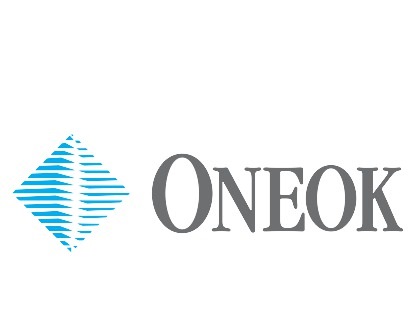 ONEOK Inc. reported first quarter 2023 financial results which included more than $1 billion in net income, part of which resulted from a $930 million settlement reached last year over a disastrous fire at its Medford gas plant.
Total net income was $1.05 billion resulting in a $2.34 per diluted share. Adjusted EBITDA was $1.72 billion while the company saw a 32% increase in natural gas gathering and processing. It also had an 11% increase in processed natural gas volumes and a 27% gain in Mid-Continent region natural gas volumes processed.
"Strong first quarter results were supported by continued earnings growth in each of our businesses," said Pierce H. Norton II, ONEOK president and chief executive officer.
"Higher natural gas and natural gas liquids volumes on our system provided a solid start to 2023 and continue to drive positive financial results," he added.
Norton said the company remains financially well positioned with significant balance sheet strength and flexibility to support continued growth.
Much of the net income resulted in the company's $930 million insurance settlement reached in 2023 over the fire at the Medford gas plant in northern Oklahoma. An initial payment of $100 million was made last year while the remaining $830 million was made in the first quarter of this year.
Among the first quarter highlights for ONEOK were:
• In April 2023, Moody's upgraded ONEOK's credit rating to Baa2 from Baa3.
• In April 2023, ONEOK declared a quarterly dividend of 95.5 cents per share, or $3.82 per
share on an annualized basis.
• Capital-growth projects:
◦ In February 2023, ONEOK's 200 million cubic feet per day (MMcf/d) Demicks Lake
III processing plant in the Williston Basin was completed and is operational.
◦ In April 2023, ONEOK's 125,000 barrel per day (bpd) MB-5 fractionator in Mont
Belvieu, Texas, was completed and is operational.
• 149 wells connected in the Rocky Mountain region in the first quarter 2023, compared with
91 in the first quarter 2022.
• In April, ONEOK announced it will redeem its $500 million, 7.5% senior notes due
September 2023 with cash on hand. The redemption effective date will be June 2023.
• More than $1 billion in net debt reduction compared with first quarter 2022.
• As of March 31, 2023:
◦ 2.8 times trailing 12-month net-debt-to-EBITDA ratio (3.4 times excluding the
insurance settlement impact).
◦ No borrowings outstanding under ONEOK's $2.5 billion credit agreement.