Considered one of the largest private producers of natural gas in the U.S. with major drilling efforts in the Utica Shale in southern Ohio, Oklahoma City's Ascent Resources reported a strong first quarter with $1.1 billion in net income and $112 million in adjusted net income.
Ascent reported a 12% increase over a year ago in average net production of 2.2 bcfe a day and generated net cash of operating activities of $371 million and adjusted EBITDAX of $350 million. It also had adjusted free cash flow of $25 million for the quarter.
"We had another strong and steady quarter of operational and financial results despite the ongoing commodity price volatility," stated Ascent's Chairman and Chief Executive Officer, Jeff Fisher.
"The growth in our oil volumes this past quarter helped to offset some of the impact of the depressed natural gas prices, increasing our cash margins and contributing to the $25 million of Adjusted Free Cash Flow that we generated."
Fisher said the company also managed to refinance its $550 million Second Lien Term Loan, a reaffirmation of Ascent's disciplined financial strategy.
First quarter 2023 net production averaged 2,198 mmcfe per day, consisting of 2,038 mmcf per day of natural gas, 10,356 bbls per day of oil and 16,256 bbls per day of natural gas liquids.
During the first quarter of 2023, the company spud 19 operated wells, hydraulically fractured 19 wells, and turned-in-line 12 wells with an average lateral length of approximately 15,500 feet. As of March 31, 2023, Ascent had 823 gross operated producing Utica wells.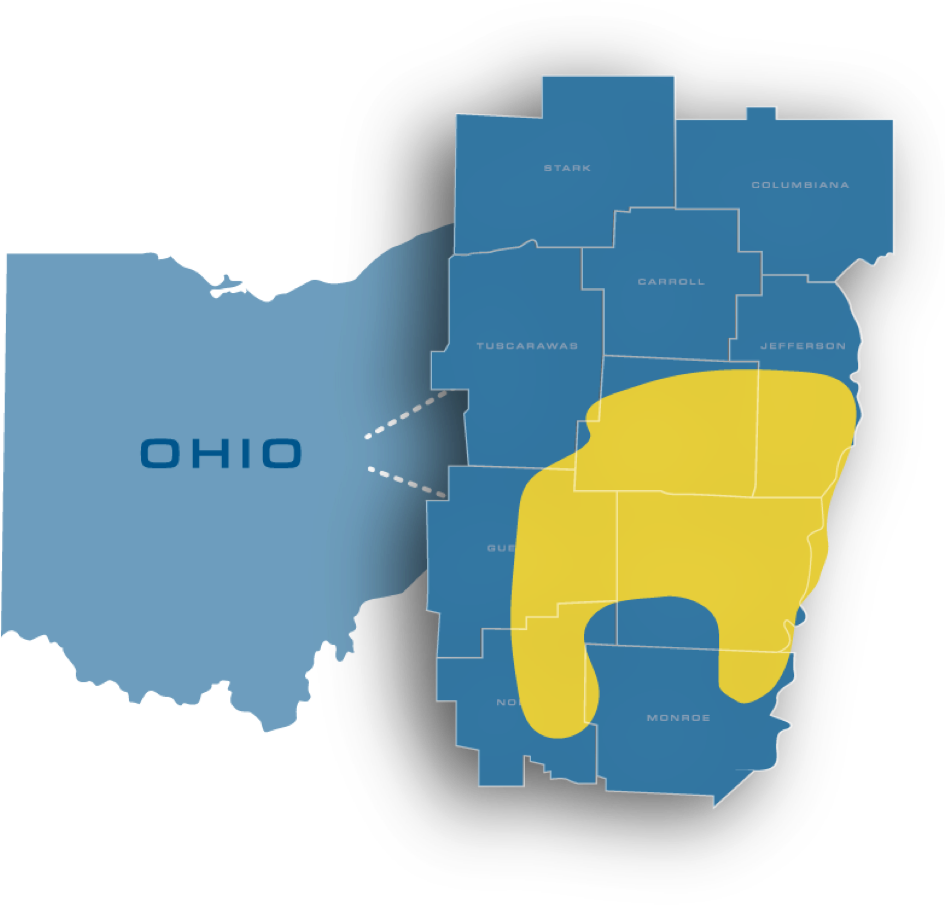 As of March 31, 2023, Ascent had total debt of approximately $2.4 billion, with $335 million of borrowings and $168 million of letters of credit issued under the credit facility. Liquidity as of March 31, 2023 was approximately $1.5 billion, comprised of $1.5 billion of available borrowing capacity under the credit facility and $7 million of cash on hand. It had a leverage ratio at the end of the quarter was 1.4x based on an LTM Adjusted EBITDAX basis.
Ascent has significant hedges in place in order to reduce exposure to the volatility in commodity prices, as well as to protect our expected operating cash flow. As of March 31, 2023, Ascent had hedged 1,447,000 mmbtu per day of natural gas production in 2023 at an average downside price of $3.19 per mmbtu. In addition, Ascent had also hedged 6,000 bbls per day of crude oil production at an average price of $72.30 per bbl in 2023. It also has significant commodity hedges in place in 2024 through 2026, as well as basis hedges to limit exposure to price volatility at the company's actual sales points.