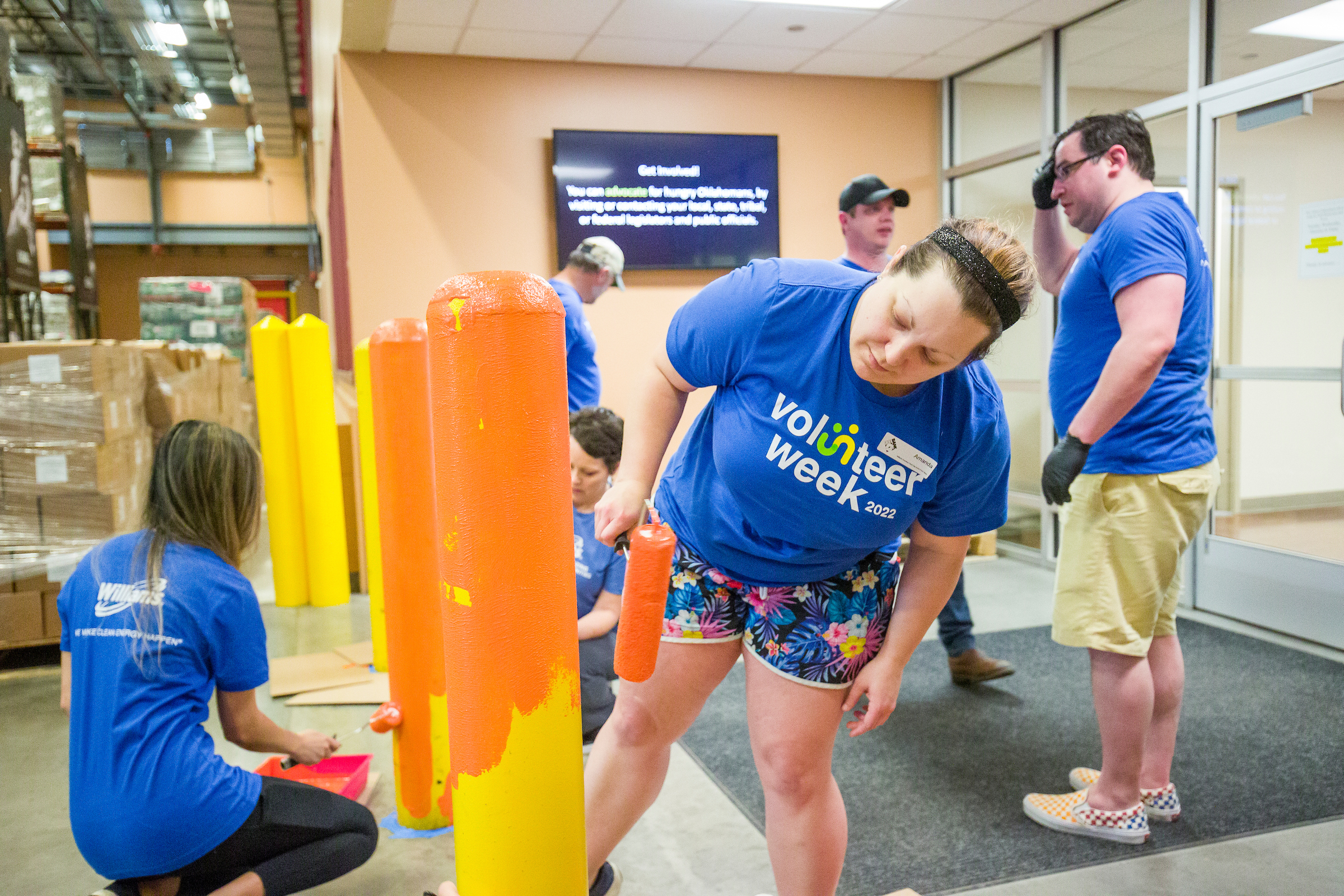 Williams employees will be volunteering in communities across the United States as part of the company's second annual Volunteer Week, April 16 – 22.
With 116 projects scheduled in 19 states, about 1,100 employees will assist teachers in elementary classrooms, collect electronics for recycling and help stock food pantries among dozens of other volunteer jobs. Projects are employee identified and employee led.
"Strong community involvement is at the heart of Williams, and we are thankful for our many partnerships with organizations that inspire change and improve lives every day," said Alan Armstrong, Williams president and chief executive officer.
"As a company, we relish these opportunities to go out into the communities where we operate and demonstrate how much we can accomplish when we work together. But perhaps what makes me most proud is that these Volunteer Week activities are projects that our employees have identified as important and have volunteered to lead. I appreciate our employees for all they are doing during Volunteer Week as well as throughout the year."
Williams Volunteer Week, which coincides with National Volunteer Week, builds on the company's long tradition of being a good neighbor through employee volunteerism and financial support. Last year, employees recorded more than 20,000 volunteer hours, serving as advocates, youth mentors, coaches, nonprofit board members and volunteer firefighters.
In addition, Williams awarded more than $14 million to more than 2,100 organizations across 50 states on top of the personal contributions made by employees, retirees and board members. Learn more about Williams' community giving.