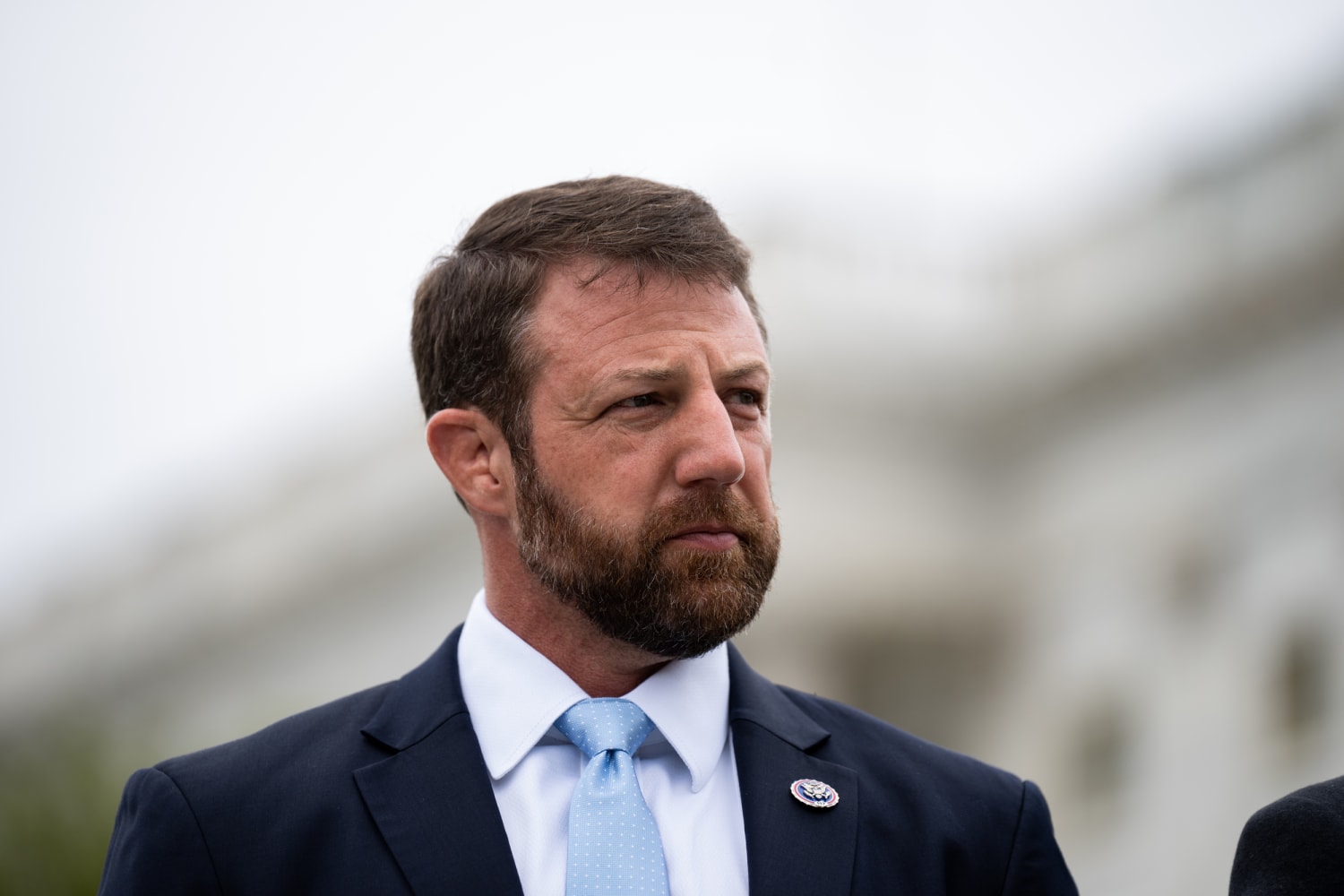 "The Biden administration prioritizes politics over American prosperity."
That's the "in-your-face" assessment by Oklahoma U.S. Sen. Markwayne Mullin. Writing recently in the Washington Times, the Republican Senator charged the administration "has been gas-lighting our domestic energy producers for the past two years."
He accused the White House of using "faulty statistics" to justify its refusal to comply with onshore and offshore federal oil and gas lease sales.
Here's what the Senator wrote for the Washington Times:
Every American deserves affordable, dependable energy – this fact should not be political.
Yet on Joe Biden's first day in office, he signed an executive order to cancel the Keystone XL pipeline and rejoined the Paris Climate Agreement setting the tone for his administration's all-out war on our domestic energy producers. While President Biden attempts to court favor with the far-Left by suspending new lease sales and funneling trillions of taxpayer dollars towards his Green New Deal agenda, the American people are left shouldering the burden of this unnecessary assault.
Time and again, we have seen the Biden administration enact legislation to hinder American energy production, while blaming domestic producers for the shortfall of energy resources, skyrocketing prices, and diesel shortages. Try as they might, the American people are smarter than this. Energy prices have risen 37% since Biden took office, and while the administration refuses to take the blame for this economic pain, it's not hard to see who caused it.
The Biden administration has been gas-lighting our domestic energy producers for the past two years. The White House even used faulty statistics to justify its refusal to comply with timely onshore and offshore federal oil and gas lease sales. After peddling the false notion that domestic producers were not making use of Approved Permits to Drill, they quietly walked it back when the truth came to light.
Biden has also blamed Russian President Vladimir Putin for high gas prices when it is Joe Biden who made America reliant on Russian oil and gas in the first place. Under President Trump, the U.S. was a net energy exporter. Putin's war never should have affected our energy supply. Now, thanks to President Biden, we're left at the mercy of OPEC+ who just announced they would cut output by 1.6 million barrels per day, causing another surge in energy prices.
President Biden knows our country needs oil and gas. He said so himself during his State of the Union speech. He still pursues a political agenda anyway. In a leaked memo, a Biden Department of Interior official admitted lower royalty fees for oil and gas sales would provide "greater energy security." Clearly, this administration will do whatever it takes to abide by their partisan agenda, rather than face the reality of what's best for the American people. Another fact they don't want you to know, is even renewable energies rely on plastics made from petrochemicals, and the vast majority of petrochemicals are derived from oil and gas. Isn't it ironic that fossil fuels are powering Biden's Green New Deal.
Just like Biden's Energy Secretary Jennifer Granholm said, "Pipe is the best way to go," in reference to the safest means to transport fuel, even after Biden canceled the Keystone XL pipeline and the more than 12,000 American jobs that came with it.
The Biden administration prioritizes politics over American prosperity.
So, how does our country restore American energy independence and lower prices for all Americans? The solution is simple. We must take energy policy away from the White House and put it back in the hands of the states and agencies like Department of Energy and the Federal Energy Regulatory Commission.
Oklahoma has proven its ability to provide affordable, dependable energy solutions to our nation. From the invention of fracking to breakthroughs in wind energy, our state's all-of-the-above energy approach has led to a cleaner environment and the most robust economy our country has ever seen. This success is a testament to the generations of Oklahomans who have lent their skills to the industry, proving the best of American ingenuity.
My first legislative act as U.S. Senator was to introduce a package of three energy bills to put states in the driver's seat when it comes to the energy resources within their borders. From exploration to transport, this legislation will streamline the permitting process, reduce the burden of federal regulation, and empower states to have more authority over their energy production.
We don't want California's so-called "green" policies in Oklahoma. We want abundant, affordable energy, so let's get the White House out of the way and take advantage of the God-given resource under our feet.
My bills, the Promoting Cross-Border Energy Infrastructure Act, the Fracturing Regulations are Effective in State Hands (FRESH) Act, and the Federal Lands Freedom Act will empower states to control their own energy resources and do what is best for their people. It's time to end the Left's political attack on the industry and unleash American potential.