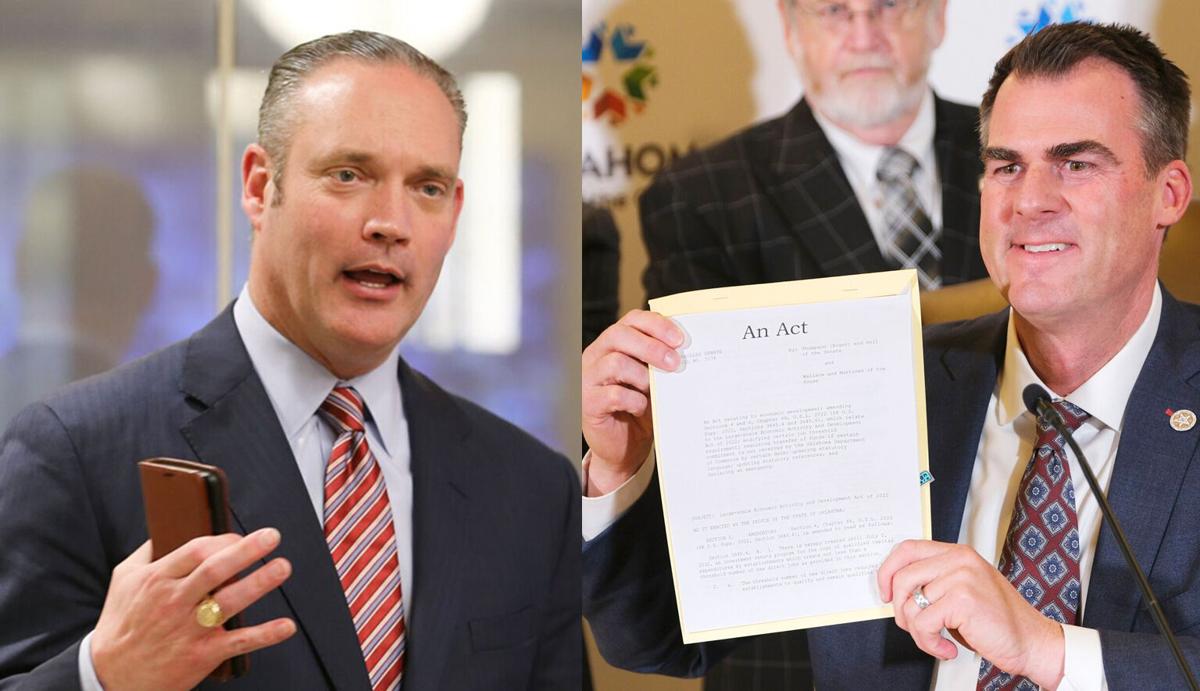 Panasonic says it is coming to Oklahoma but first—it wants $245 million in infrastructure upgrades at the industrial park in Pryor where a $5 billion, 5 million-square foot plant will be constructed.
Gov. Kevin Stitt announced Friday in return, Panasonic will receive about $700 million in capital investment rebates as part of the LEAD Act passed last year by the state legislature.
The Oklahoman reported House Speaker Charles McCall expressed doubts about the project, which was code-named Project Josie.
"The House reviewed the contract two days ago and notified the Department of Commerce, the governor and Project Josie to inform them that it does not meet the criteria and (to) give them an opportunity to correct it before the deadline," McCall told The Oklahoman.
The Governor's news conference about Panasonic was met with skepticism and criticism by Democratic leader Cyndi Munson of Oklahoma City.
"Instead of prioritizing our public schools, Governor Stitt continues to insist on huge giveaways to out-of-state corporations who consistently turn us down for other states and countries who invest in their people first," stated Rep. Munson.
"We have already set aside $600 million for the rumored Panasonic deal and now they are asking for another $250 million to move a plant here. We can look to other companies, like Canoo, who have been asked to meet certain criteria for incentives, but aren't able to."
Munson says the state needs long term investments in the workforce and that starts with providing a first-class public education for every student.
"Oklahoma doesn't become a 'Top Ten State' through smoke and mirrors and flashy press conferences. It takes long-term investment in our schools to improve our workforce, not giving away taxpayer dollars to out-of-state corporations."
Click here for The Oklahoman