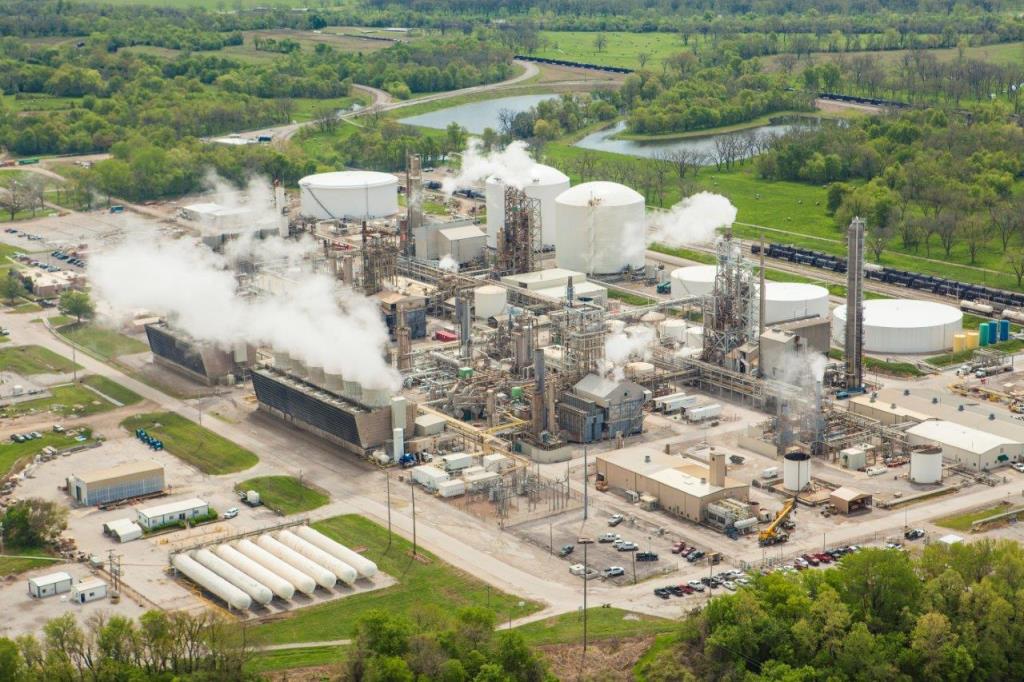 In light of Oklahoma's effort along with Louisiana and Arkansas in seeking federal funding for development of a regional clean hydrogen hub, NextEra Energy Resources joined with CF Industries Holdings, Inc. in a plan to develop a hydrogen project in northeast Oklahoma.
NextEra is known for its wind farm operations throughout Oklahoma and the Midwest while CF Industries is considered the world's largest producer of ammonia. The two firms announced a memorandum of understanding for a joint venture to develop a zero-carbon-intensity hydrogen project at the CF Industries' Verdigris Complex in Oklahoma.
The proposed project was included in the funding application submitted to the U.S. Department of Energy this month by the HALO Hydrogen Hub, a three-state effort established by Arkansas, Louisiana and Oklahoma to compete for funding from the DOE's regional clean hydrogen hub program. CF Industries and NextEra Energy Resources anticipate that support for the project from the DOE program will be a key aspect of their evaluation process. A final investment decision has not been made for this project.
The proposed project envisions a jointly owned 100-megawatt (MW) electrolysis plant at the Verdigris Complex that would be powered by a dedicated 450-MW renewable energy facility developed by NextEra Energy Resources.
CF Industries would be the sole offtaker of 100% of the zero-carbon green hydrogen output from the site's electrolyzers. The green hydrogen would be used to produce up to 100,000 tons per year of zero-carbon green ammonia, which would be facilitated by debottlenecking Verdigris' ammonia plants.
CF Industries expects the resulting green ammonia production to support the transition of American agriculture to low- and zero-carbon fertilizers, helping to remove up to 130,000 metric tons of carbon dioxide emissions from the agriculture supply chain each year.
"The use of decarbonized ammonia in agriculture offers the most certain, quantifiable and verifiable way to reduce the lifecycle carbon footprint of the food we eat," said Tony Will, president and chief executive officer, CF Industries Holdings, Inc.
"NextEra Energy Resources is committed to leading the decarbonization of the American economy, and the agriculture industry is fundamental to that goal," said Rebecca Kujawa, president and chief executive officer of NextEra Energy Resources.
CF Industries has manufacturing complexes throughout the United States, Canada and the United Kingdom.
NextEra Energy Resources, LLC (together with its affiliated entities, "NextEra Energy Resources") is a clean energy leader and is one of the largest wholesale generators of electric power in the U.S., with approximately 27,400 megawatts of total net generating capacity, primarily in 40 states and Canada as of year-end 2022.