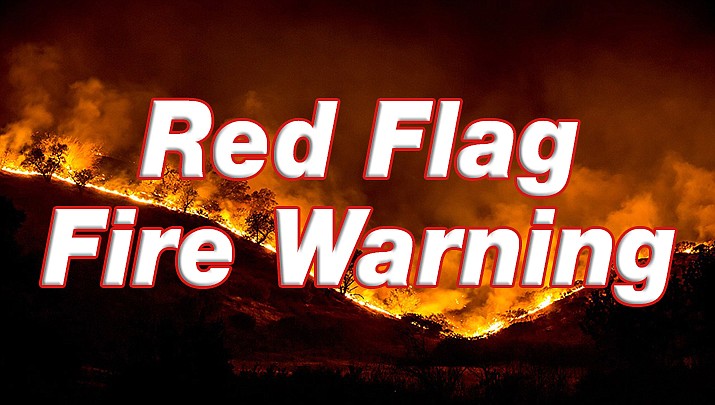 Just because the winds aren't expected this week to be close to the 75 mile an hour wind gusts that fanned dust storms and wildfires last week in Oklahoma, doesn't mean there will be any less concern for wildfires.
After 36 homes were destroyed by fires on Friday north of Edmond, the Oklahoma Forestry Services indicated Monday it was still concerned about their growth this week.
"Wildfire concerns will remain firmly in place this week along
and west of I-44 spiking on Tuesday when a penetrating dryline and Pacific front will present a combination of fire weather elements over very dry fuels that is known to present significant fire potential," declared the agency in a Red Flag Warning issued Monday.
While the Red Flag Warning was in effect Monday in western Oklahoma and the Panhandle, the Forestry Services indicated it was wary about Tuesday and other following days.
" A broader Fire Weather Watch is in place on Tuesday along and West of I-44. While Tuesday is the focal point for concerning fire weather over dry fuels, the remainder of the week is expected to
present persistent concern."
The same kind of warning came from the Oklahoma Mesonet and State Climatologist Gary McManus.