Oklahoma U.S. Sen. James Lankford's recent call of alarm about the increased Chinese purchases of U.S. land, some near military installations, got a show of support this week from Democratic Congressman Raul Grijalva.
Rep. Grijalva, the former chairman of the House Natural Resources Committee, sent a letter to Secretary of Agriculture Tom Vilsack warning that a Chinese government-backed company would be involved in the proposed Resolution Copper mine to be developed in Grijalva's home state of Arizona.
The mine is to be located within the Tonto National Forest and Grijalva worries about the significant ties the operator, Rio Tinto, has with China.
"Nothing is stopping Rio Tinto and BHP from exporting copper mined on U.S. soil to be processed and sold on the global market, largely to the benefit of foreign nations, including the Chinese Communist Party, which is Rio Tinto's largest shareholder," Grijalva wrote.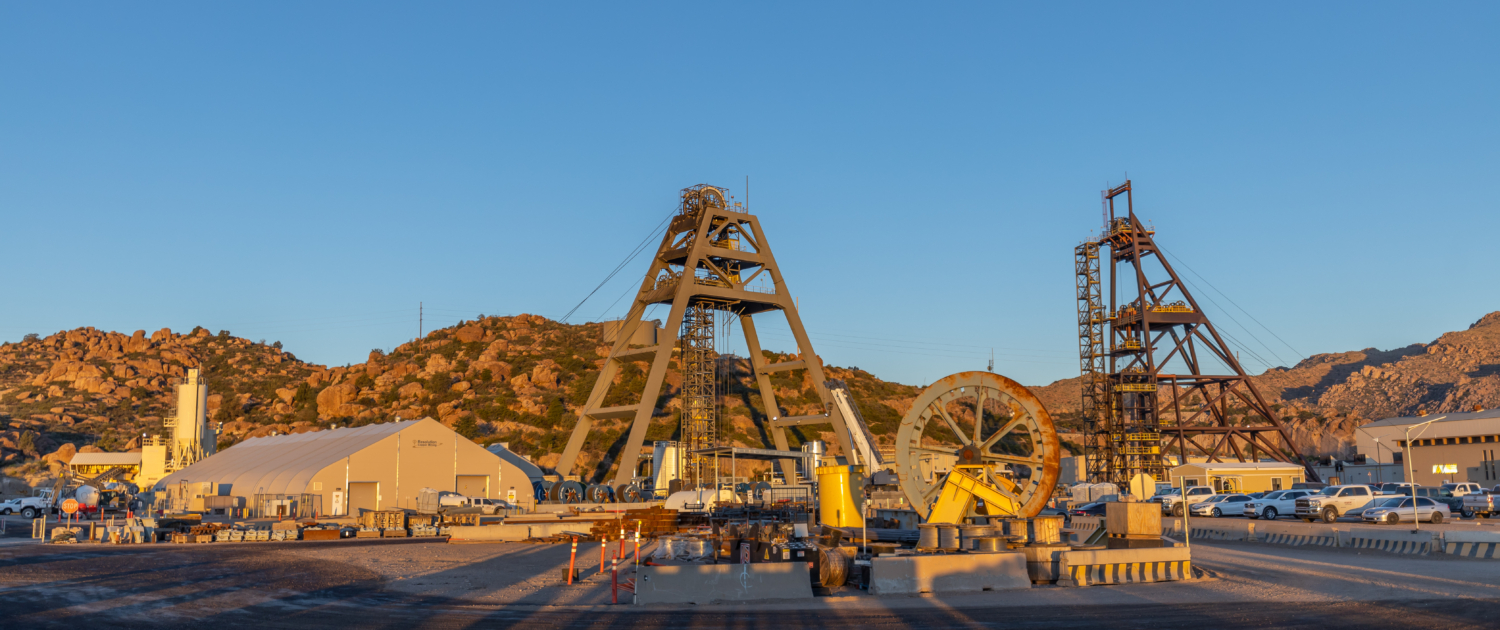 The San Carlos Apache Tribe and other Tribal communities in Arizona have argued the mine will destroy culturally significant sacred sites and deplete already scarce water resources, particularly in the area known as Oak Flat. The fight against the mine is directly tied to a 2015 congressionally approved land swap, which requires an environmental impact statement (EIS) before giving the plots, including Oak Flat, to global mining giants Rio Tinto PLC and BHP Group Ltd. Grijalva's letter implores Secretary Vilsack to use the agency's discretion and delay release of a final environmental impact statement (EIS) for the mine. Grijalva is also sponsoring legislation to undo the land swap reported the Center for Western Priorities.
In a separate letter, Grijalva asked House Natural Resources Committee Chair Bruce Westerman of Arkansas for a hearing on Rio Tinto's connections to the Chinese Communist Party. In the letter, Grijalva reminds Westerman of his own concerns about pushing back against Chinese control of U.S. mineral supplies that he has previously stated during hearings related to a permitting bill moving through Congress.
Grijalva's call is one of the latest to focus on concern about expanded Chinese land acquisitions. It also had the attention of Sen. Lankford who spoke about it in a late March speech on the Senate floor.
"I wanted to be able to come back to this floor to be able to talk about the SOIL Act. The SOIL Act is a bill that I introduced last year that deals with Chinese ownership of land in the United States. Since I've introduced this bill, several of my colleagues here in this room have also introduced other bills that are similar to it. Good—that means people are paying attention to this and the conversation is starting," he stated.
Lankford went on to note that the trend of Chinese land purchases in the U.S is happening all over the country and that includes Oklahoma.