The estimated dozen tornadoes, strong winds and large hail that left at least three dead in the McClain County town of Cole also resulted in nearly 23,000 OG&E customers without power Wednesday night.
The utility reported that as of late Thursday afternoon, it had trimmed the outage total to 14,625 customers. Some 1,700 operations personnel remained working throughout the day in an attempt to restore power to every customer.
They spent Thursday morning visually inspecting damage that wasn't seen during the night. Extensive utility damage was reported in Shawnee and the eastern portions of Oklahoma City. In Shawnee, OG&E's service center was damaged and the crews there at the time were safe after taking shelter.
The damage includes downed power lines, more than 300 broken power poles, cross arms and other equipment attached to poles.
The fatalities occurred in Cole. One victim was identified as Mike Bradsher while news reports indicated the second death was a woman whose identity had not been released. A third death was confirmed by the McClain County Sheriff's Office.
Extensive damage was reported in Shawnee including Oklahoma Baptist University and homes near the Shawnee High School. Gov. Kevin Stitt toured the damaged areas Thursday.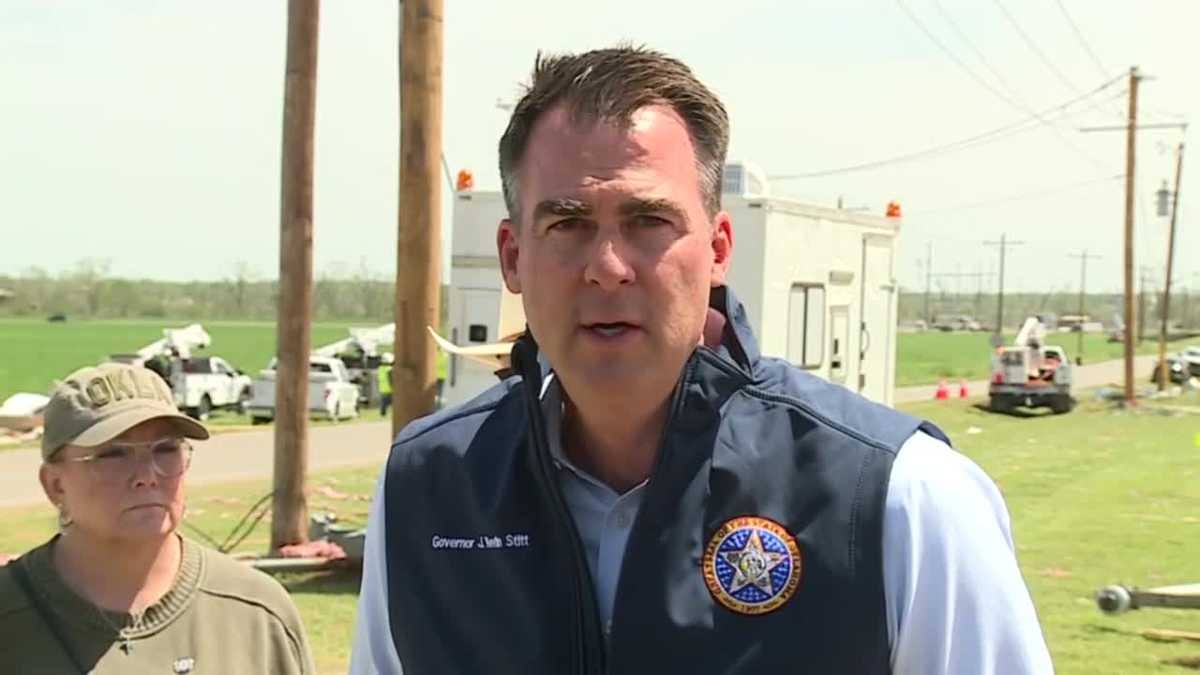 "The damage is unbelievable, we are so fortunate, we thank the Lord no lives were lost here in Shawnee," he told reporters during his stop in Shawnee.
"I spoke with Heath Thomas, the president of OBU earlier [and] they're assessing all the damage over there. Oklahomans are here to help their neighbors, there's no doubt about that," Stitt said. "Oklahomans are [going to] stand up and help our neighbors in Shawnee and Cole."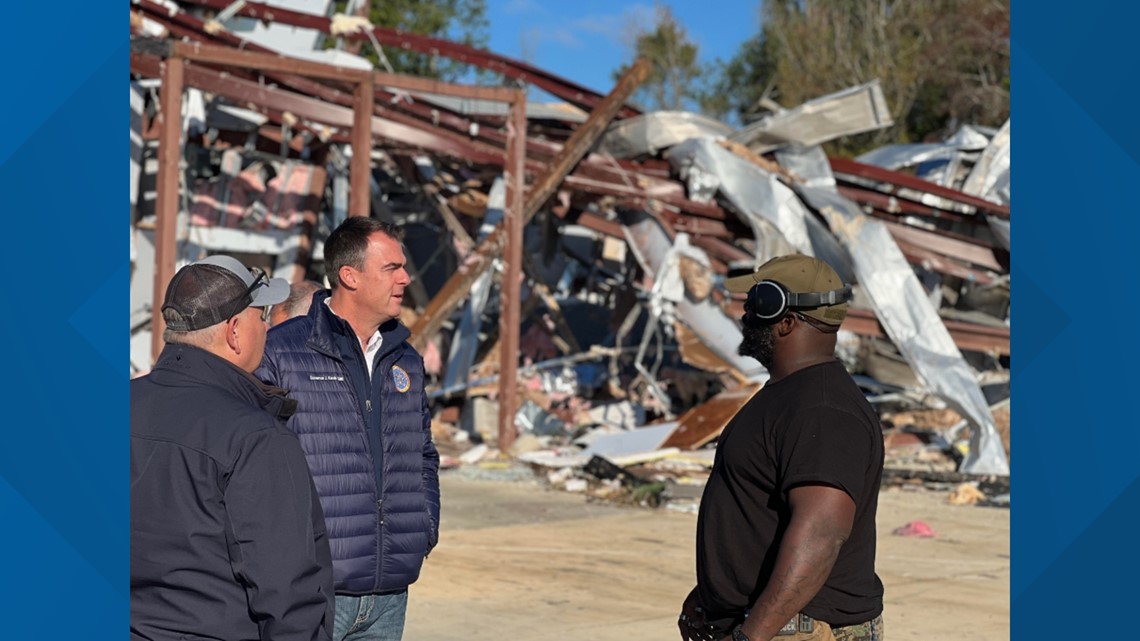 The governor issued an emergency declaration after touring the city where City officials estimated 1,800 structures were damaged including a number of buildings on the OBU campus.