It would appear Oklahoma Gov. Kevin Stitt's call for more energy diversification, one he made in his early February State of the State address to the state legislature, isn't a lone call in the wild.
Other Republican governors have made similar calls even as GOP legislators are pushing anti-ESG acts and laws.
Bloomberg recently reported and compared Stitt's comments about energy diversification to other governors.
Here is how Bloomberg reported the growing development:
Alaska's Mike Dunleavy said his state has the potential to be a "global leader" in low and even no-carbon energy. Wyoming's Mark Gordon said his state is known for its "forward thinking'' on the environment and climate. North Dakota's Doug Burgum said he expects his state to achieve "carbon neutrality" by 2030. The governors' comments were made over the past two months during their annual State of the State speeches.
Their remarks about the nation's energy transition contrast with statements from other Republicans, including Florida Governor Ron DeSantis and former President Donald Trump, who've condemned Wall Street for weighing environmental, social and governance factors in their financing decisions. At the same time, dozens of anti-ESG bills have been introduced by state legislators who have derided efforts to address climate change as "woke."
"There's clearly a disconnect between the anti-ESG rhetoric and the energy transition," said John Miller, policy analyst at Cowen Inc. in Washington. "While there's been a long-term skepticism of climate change among Republicans, there's recently been an evolution of economies happening in their states."
As these Republican governors championed their oil, gas and coal industries, they acknowledged the need to embrace all types of energy, including wind, solar and nuclear—an approach that GOP politicians commonly refer to as "all of the above." Some of the governors also emphasized their states' abilities to capture and store carbon dioxide, the greenhouse gas that contributes to global warming. Their recent speeches follow last year's passage of the landmark US climate bill that promises to unleash some $370 billion for clean-energy projects.
Here are more specifics from the remarks made by the governors from some of the country's most conservative-leaning states. (For information on voting data for the 2020 presidential election, click here).
Alaska, where 53% of voters backed Trump in 2020:
South Dakota, where almost 62% of voters backed Trump in 2020:
South Carolina, where 55% of voters supported Trump in 2020:
West Virginia, where 69% of voters supported Trump in 2020:
Ohio, where 53% of voters backed Trump in 2020: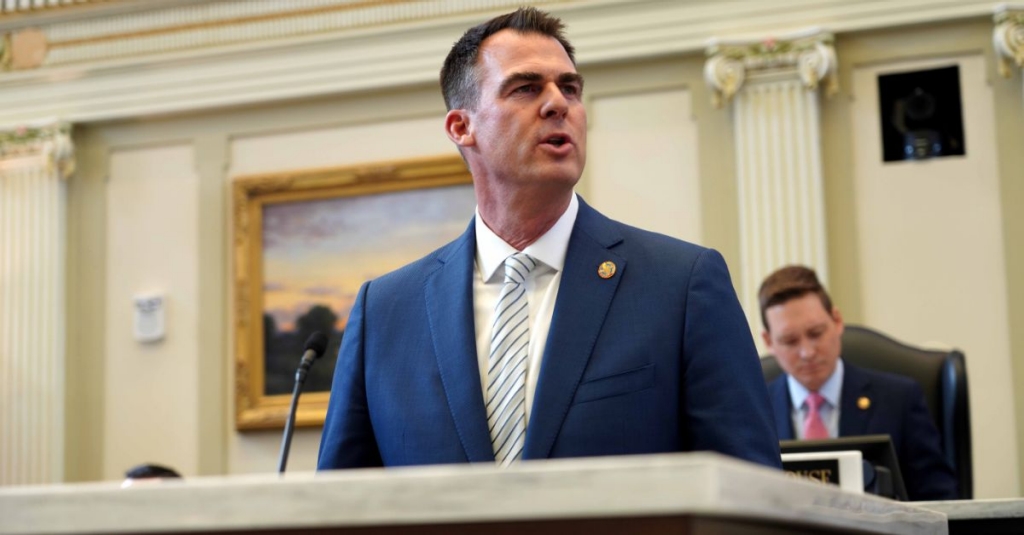 Oklahoma, where 65% of voters backed Trump in 2020:
North Dakota, where 65% voters backed Trump in 2020:
Wyoming, where almost 70% of voters backed Trump in 2020:
Source: Bloomberg