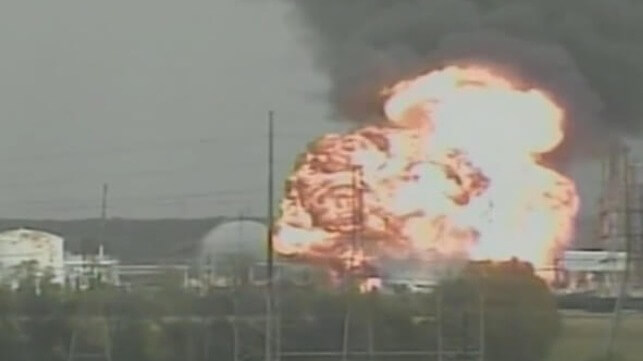 One worker was seriously injured in the Wednesday afternoon explosion and fire that happened at the INEOS plant near Houston.
A few hours later, firefighters managed to extinguish the fire that occurred at the plant along SH-225 near the East Beltway in the suburb of Pasadena.
It was described as a "bleve explosion" that involved over-the-road tanker trucks and not rail cars.
Harris County Fire Marshal's Office Chief Investigator Mitchell Weston explained to reporters.
"When you have a liquid petroleum or a liquid propane inside a tank, the fire that occurred outside can heat the tank to the point that the inside is boiling and the pressure is so great that it overcomes the release mechanisms, the safety valves, and the container holding it explodes," he said.
Investigators believe the fiery explosion happened as a tanker filled with liquid petroleum gas was transferring the chemical to a storage tank through a hose.
Click here for more from KTRK TV News