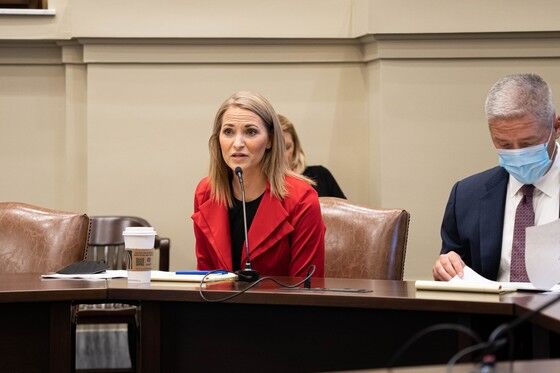 A bill before the Oklahoma legislature would unitize wind and solar farm leases much the way unitization is implemented for oil and gas production. It might result in changes to the way Oklahoma landowners are paid for such renewable energy leases.
SB770 was filed by Oklahoma City Democratic Sen. Carri Hicks and if approved, would put such unitization of wind farm leases into the hands of the Oklahoma Corporation Commission.
The measure contends that under unitized management, the recovery of wind and solar energy would be "substantially" increased. SB 770 also maintains that unitized methods of operation would prevent waste and "reasonable probability,
result in the increased recovery of substantially more wind and
solar energy from the common source of supply than would otherwise be recovered."
Hicks' bill stated that the unitization would also result in the general advantage of the owners of the surface rights. In other words, unitization would create areas of land for solar or wind farms in which lease payments would "equitable" to the landowners.
A recent study in Texas, the state with the highest amount of wind power in the nation, showed how wind-farm sites resulted in "unequal distribution of royalties." The study focused on 1,700 wind turbines located in Nolan and Taylor Counties. It found there was an unequal distribution of royalties due to land-tenure patterns established before wind-power development.
The study called it "property advantage" which was defined as the pre-existing land-tenure patterns that benefit the fraction of rural landowners who receive wind turbines. It also found there was a "royalty paradox" in which royalties flowed to a small fraction of landowners despite support for wind power exceeded 70%.
What might the unitization lead to regarding wind and solar farms?
"Determining the spatial distribution of royalty payments from wind energy is a crucial first step to understanding how renewable power may alter land-based livelihoods of some landowners, and, as a result, possibly encourage land-use changes," concluded the Texas study.