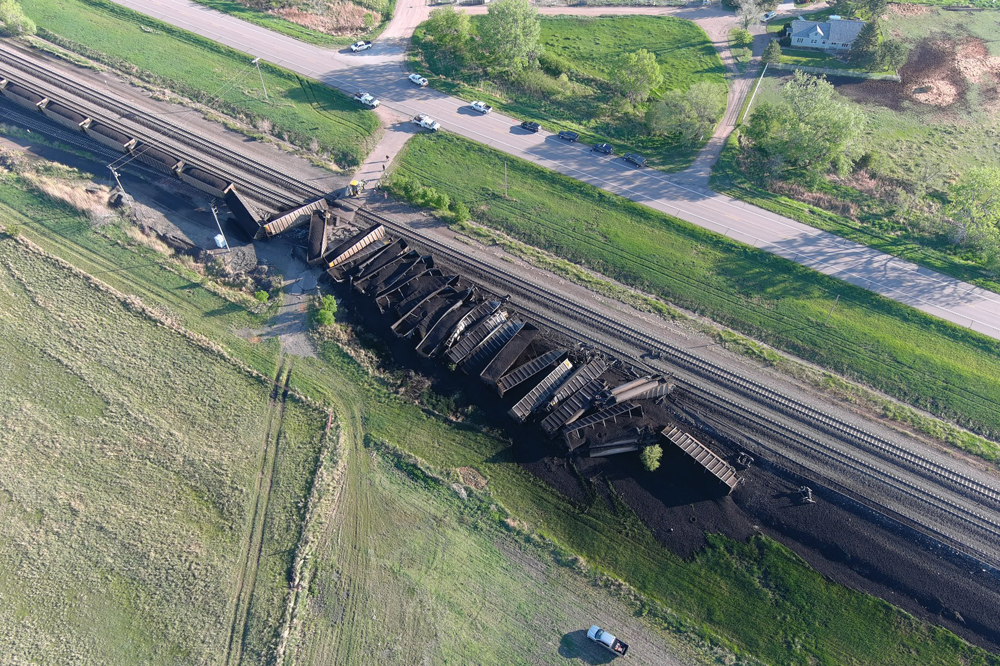 The nation's latest train derailment occurred Tuesday in Nebraska when 31 cars loaded with coal jumped the tracks in the city of Gothenburg.
No one was injured in the crash of the Union Pacific Railroad train that happened around 1:45 a.m. Gothenburg is a town located along Interstate 80 and midway between North Platte and Kearney, Nebraska.
CBS News reported the derailment did not involve any hazardous materials.
The incident follows the disastrous chemical spill of train cars in Palestine, Ohio, an incident which turned into a political fireball.
Click here for CBS News