Oklahoma congressman Frank Lucas has put his opposition to new WOTUS rules into action by  introducing a joint resolution of disapproval under the Congressional Review Act (CRA) on the Biden Administration's "Waters of the United States" (WOTUS) rule.
The western Oklahoma farmer and rancher joined other leaders in the House this week in taking the step, saying he was "extremely discouraged" by the EPA's actions regulating wetlands and waters.
"During this time when increased agriculture production and growth are critical, the rule fails to provide certainty for America's farmers and ranchers. Furthermore, the Biden Administration's contradictory rule ensures lengthy litigation surrounding the scope of federal regulatory authority of our nation's waterways will continue with confusion and regulatory uncertainty," said Rep. Lucas in a statement.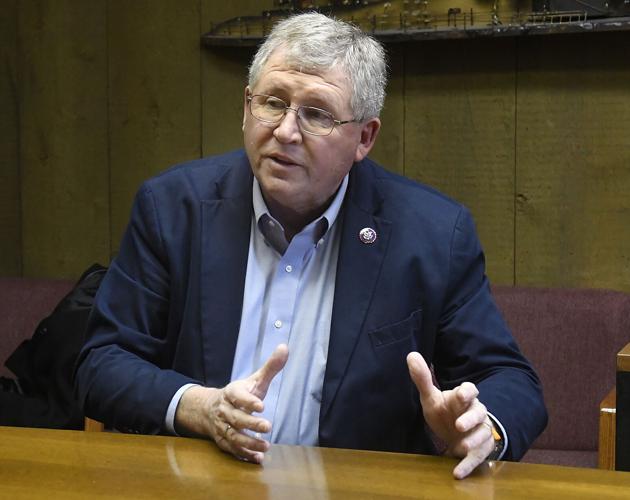 "Oklahoma's farmers, ranchers, and landowners have demonstrated their responsible stewardship of the land for generations, and I will continue to stand with my colleagues on both sides of the aisle in opposition to the continued inconsistent interpretation of the Clean Water Act."
If enacted, the House Joint Resolution would terminate the Biden WOTUS rulemaking utilizing the CRA, which provides a mechanism for Congress to overturn certain final agency actions. An identical Senate Joint Resolution, led by Environment and Public Works Ranking Member Shelley Moore Capito (R-WV), was also introduced in the Senate.
On December 30, 2022, the U.S. Environmental Protection Agency (EPA) and the U.S. Army Corps of Engineers released a 
final rule
 to again redefine WOTUS per the Clean Water Act.
In January 2023, Lucas joined Congressional Western Caucus Chairman Dan Newhouse (WA-04) and 193 House Republicans in 
sending a letter
 strongly opposing the Biden Administration's recent "waters of the United States" rule.