Oklahoma City's LSB Industries, Inc. took another step forward in its carbon dioxide capture efforts.
The chemical manufacturer announced that with Lapis Energy LP, it is filing a permit application with the EPA to construct a Class VI well as part of their joint project to capture and permanently sequester carbon dioxide at LSB's El Dorado, Arkansas operation.
El Dorado is one of a handful of facilities owned by LSB Industries. The others are in Cherokee, Alabama and Pryor, Oklahoma as well as a global chemical company in Baytown, Texas.
"The filing of the Class VI permit is a major milestone in the low carbon ammonia project we are developing with Lapis. We are very excited to progress the transition to what we believe will become a large future market and are proud to be developing the first CCS project announced in the state of Arkansas," said Mark Behrman, President, and Chief Executive Officer of LSB Industries.
Class VI wells are used to inject CO2 into deep rock formations, according to the announcement. The long-term underground storage, called geologic sequestration, reduces atmospheric CO2 and helps mitigate climate change.
Upon approval of the Class VI permit, Lapis will begin construction on the infrastructure required to capture and sequester CO2 at El Dorado. The project is targeting the Hosston and the Cotton Valley geologic formations to permanently store the CO2. Once in operation (target 2025), the sequestered CO2 is expected to reduce LSB's direct greenhouse gas emissions by approximately 25% from current levels.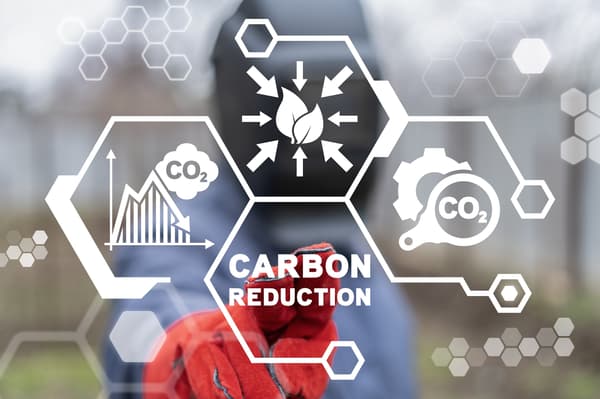 In addition, sequestering more than 450,000 metric tons of CO2 annually should allow LSB to produce over 375,000 metric tons of low carbon, or "blue" ammonia annually, a product expected to be more valuable than conventional ammonia. The permanently sequestered CO2 generated from the facility's ammonia production is expected to qualify for federal tax credits under Internal Revenue Code Section 45Q, which are currently up to $85 per metric ton of CO2 captured beginning in 2026.
"We conducted extensive up-front research, computational modeling, and tests in order to confirm the efficacy to permanently sequester CO2 at LSB's El Dorado facility and believe that the quantity and quality of the data will facilitate the EPA process," stated Reg Manhas, Lapis Energy CEO.
"This project benefits from the presence of geological formations that provide high-capacity storage with excellent injection potential directly beneath the facility. These conditions allow for a very short pipeline within LSB's property to transport the CO2 from the ammonia plant," added Manhas.
"This project is very compelling for us from both environmental and commercial perspectives as it will meaningfully reduce LSB's greenhouse gas emissions from ammonia production while enabling us to offer our customers solutions to help them decarbonize their supply chains, particularly those in industrial sectors or those looking to use ammonia as a fuel," continued Behrman.