Tulsa's NGL Energy Partners LP has turned around its financial shape, going from a net loss of $19 million in the third quarter 2022 to $59 million net income in the firm's Fiscal 2023 year.
Net income for the first nine months of the company's Fiscal 2023 year was $85.7 million, again far better than the net loss of $154.7 million for the comparable period of Fiscal 2022.
In nearly aspect of its business operations, NGL made improvements. Its adjusted EBITDA for the most recent third quarter was $193.3 million compared to $147.7 million in the third quarter of Fiscal 2022. Adjusted EBITDA for the first nine months of Fiscal 2023 was $459.4 million, compared to $385.1 million for the comparable period of 2022.
The company saw a big gain in operating income from its Water Solutions segment. It reported $59.7 million this quarter compared to $19.9 million a year earlier. The segment's adjusted EBITDA was $121.7 million, a more than 47% increase compared to the third quarter of last year and already 16.2% better than the second fiscal quarter this year.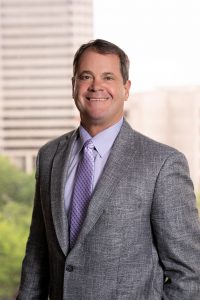 Mike Krimbill, NGL's CEO said the strong performance of the Water Solutions segment along with the return of working capital allowed the company to "lean into the repurchase of our 2023 notes, $97.5 million in the current quarter."
He said the remaining balance is about $203 million and the company plan is to call the remaining 2023 notes no later than the end of June.
"Paying off the 2023 notes is a key strategic goal as we look to drive down absolute debt and further reduce leverage."
Changes are being made to cap-ex as well according to Krimbill.
"Due to the increasing activity and volumes in the Delaware Basin, we are adjusting our capital expenditure guidance to a range of $115 million – $125 million in order to keep up with our customers growth."
Click here for full report