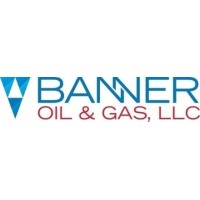 A Stephens County project involving 5-wells on a single pad didn't turn out well for Banner Oil & Gas LLC.
The Oklahoma City company filed completion reports this week on the 5 Brown wells showing combined oil production was only 36 barrels of oil a day.
All 5 wells, located about 9 miles north of the town of Ringling at 11 3S 5W, had completions in February, March and May of 2022.
The largest producer was 17 barrels of oil a day while another produced 11 barrels and a third had production of 8 barrels a day. Two others showed no production.
The drilled depths ranged from 1,107 feet to 1,202 feet.
STEPHENS COUNTY
Banner Oil & Gas Llc
11 3S 5W Brown 18i, May 19, 2022
SH, INJ, TD: 1107 ft
Lat: 34.30553, Long: -97.69045 API: 35137276680000
Banner Oil & Gas Llc
11 3S 5W Brown 17i, February 28, 2022
SH, INJ, TD: 1175 ft
Lat: 34.30643, Long: -97.69029 API: 35137276430000
Banner Oil & Gas Llc
Loco Sand(928): Oil 17 Water 590 Pump
11 3S 5W Brown 5r, May 27, 2022
SH, OIL, TD: 1109 ft
Lat: 34.30507, Long: -97.68974 API: 35137276780000
Banner Oil & Gas Llc
Loco Sand(968): Oil 8 Water 200 Pump
11 3S 5W Brown 12, March 08, 2022
SH, OIL, TD: 1202 ft
Lat: 34.30689, Long: -97.69083 API: 35137276400000
Banner Oil & Gas Llc
Loco(938): Oil 11 Water 100 Pump
11 3S 5W Brown 13, March 16, 2022
SH, OIL, TD: 1200 ft
Lat: 34.30598, Long: -97.69083 API: 35137276410000