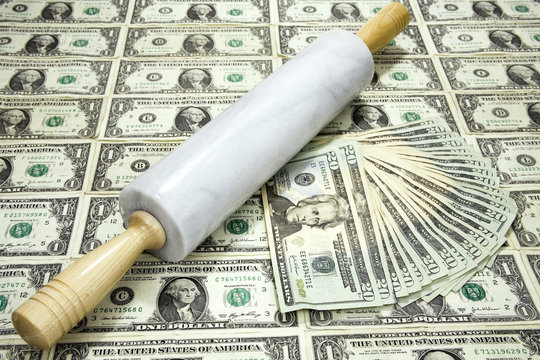 A new report by Energy and Policy Institute revealed how CEOs of investor-owned electric and gas utilities, and that includes those in Oklahoma, were paid $2.7 billion between 2017 and 2021.
The Institute reviewed corporate data and discovered the CEOs for the 58 companies received more than $629 million in 2021 which was a nearly 40% increase from the $451 million paid in 2017. Some of those payments were made the same year of the February 2021 Winter Storm Uri which resulted in utilities in Oklahoma getting legislative support to put the extreme cost of natural gas onto the backs of consumers for up to 28 years.
The 40% increase was much more than the 14.8% Consumer Price Index inflation rate from January 2017 to December 2021.
The Institute found that PG&E's Patricia Poppe was the highest paid CEO in 2021 with a compensation of $51.2 million. Second highest was Centerpoint CEO David Lesar with a $37.8 million compensation.
The report offered compensation details of the CEOs of the 58 investor-owned electric and gas utility companies. It cited OGE's Sean Trauschke. In 2017, he received a compensation of $4,884,882 while in 2018, it grew to $5,694,937. In 2019, Trauschke's compensation totaled $6,447,313 and a year later in 2020, it dropped to $5,420,683. In 2021, the last year of the review, Trauschke's compensation was $8,031,634. It made his total 5-year compensation at $30,479,440.
The 5-year period for ONEGAS covered two CEOs as Robert S. McAnnally succeeded Pierce H. Norton II.
Norton's payment in 2017 was $4,021,229; in 2018 $4,222,330; 2019 $5,631,324, 2020 $5,388,789 and in 2021 $4,331,191.
McAnnally's 2021 payment was $2,584,173. The total CEO compensation by ONE Gas was $26,179,036. He was named president and chief executive officer in June of 2021.
Nicholas Akins, CEO at American Electric Power, the conglomerate that includes Public Service Company of Oklahoma, received $68,779,574 in compensation over the 5-year period. His payments began with $11,530,461 in 2017 and moved to $12,202,028 in 2018; $14,492,436 in 2019; $15,503,434 in 2020; and $15,051,215 in 2021.
Evergy, the power utility headquartered in Kansas paid $38,005,940 in total compensation to 2 CEOS.
Terry Bassham received a 2020 payment of $8,999,456 before he retired in 2020 and was replaced by David Campbell who received a 2021 payment of $11,138,082.
Click here for Energy and Policy Institute