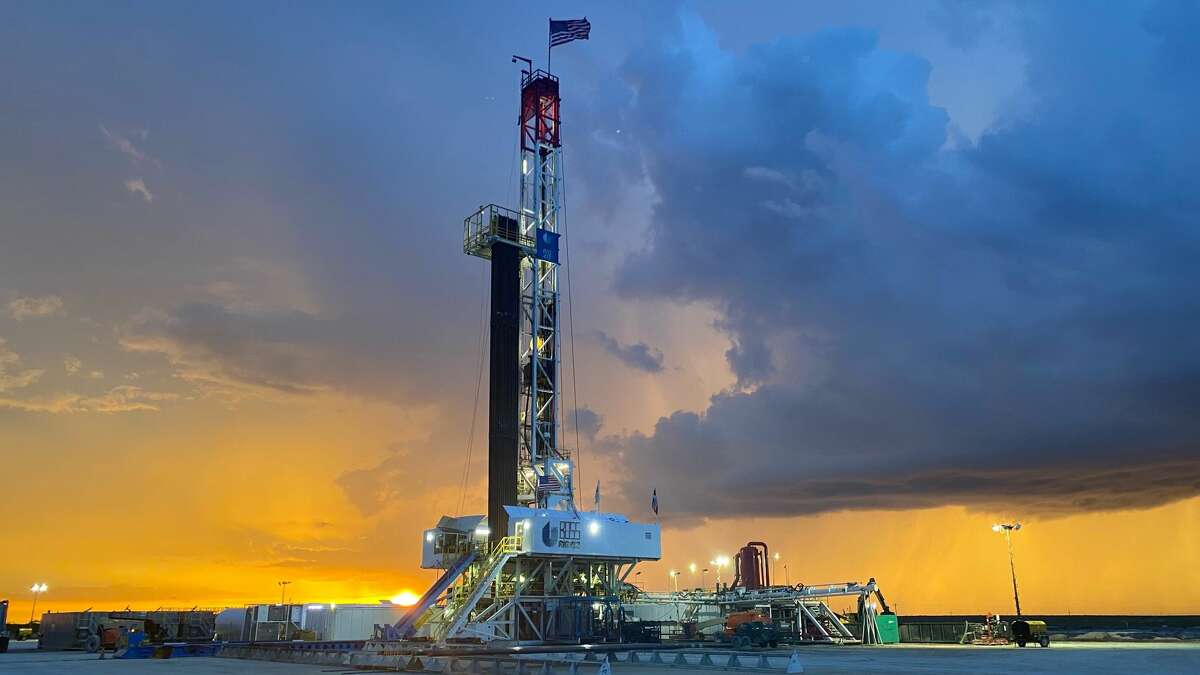 Oklahoma's oil and gas rig count increased in the last week of 2022 according to the last December report from Baker Hughes.
The company showed the state's number of rigs grew by one to a total of 69. The count compared to 49 rigs recorded a year earlier.
Nationally, the rig count was unchanged at 779. The new count included a decline of one oil rig leaving 621 in operation while the number of gas rigs gained one to reach a total of 156.
The U.S. count, according to Baker Hughes' figures, is 193 more than a year ago when there were 586 active oil and gas rigs. The increase in rig activity includes 141 more oil rigs and 50 more gas rigs.
Oklahoma's gain to 69 rigs compared to Texas where the Baker Hughes count of 376 grew by two rigs. New Mexico saw a drop of one rig to 102 while North Dakota stayed at 39 and Louisiana's count declined by one to 68.
Colorado was unchanged at 21. Ohio saw no change with its 13 rigs and Pennsylvania continued with 22 rigs. No changes were recorded in West Virginia with 17 and Wyoming with 20 rigs.
The Permian Basin count grew by one to 353 rigs while the Williston remained at 42 and the Eagle Ford stayed at 71 rigs.
The Ardmore Woodford gained 3 to reach 7 working rigs while the Arkoma Woodford was unchanged at 3 and the Cana Woodford count fell by 2 to 26 rigs.
The Barnett play stayed at 3 rigs while the D-J Basin count slipped by one to 17 rigs. The Granite Wash saw no change and remained at 8 rigs while the Haynesville stayed at 72 rigs. The Marcellus continued with 39 rigs while the Mississippian stayed at 2 rigs.
The Utica continued with 13 rigs.