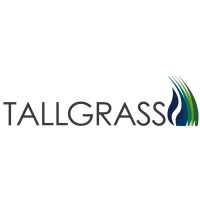 Tallgrass, the energy company headquartered in Kansas City, announced an agreement with the Louisiana Coastal Protection and Restoration Authority (CPRA) for the sale of over 500 acres of property in Plaquemines Parish, Louisiana, to advance Governor John Bel Edwards's efforts to restore the state's eroding coastlines and better protect communities against hurricane damage by creating more wetlands to serve as a natural storm barrier.
"Our state is in a battle against time and the elements to shore up our coastlines before it's too late. By prioritizing the people of Southeast Louisiana and advancing our hurricane preparedness, this agreement highlights the importance my Administration has placed on attracting companies to Louisiana who prioritize Louisianans," said Governor John Bel Edwards.
Under the agreement, CPRA will be able to advance the Mid-Barataria Sediment Diversion at the site on mutually agreeable terms and without the exercise of eminent domain. Tallgrass will also have the right to continue its evaluation of potential renewable and clean energy developments at the site through collaboration with CPRA and the local community to ensure any development activities at the site will be consistent with the CPRA's coastal diversion program while simultaneously protecting and preserving the history and future of the local community.
Additionally, CPRA and Tallgrass will create the Ironton & Southeast Louisiana Committee. The Committee will be comprised of members from Ironton and Plaquemines Parish as well as Tallgrass and CPRA and will develop a strategic plan to protect, preserve and memorialize the Saint Rosalie Plantation Cemetery.
These steps will be additive to Tallgrass's previously established 50-acre, permanent, buffer-zone, which was created in 2020 to prohibit industrial development adjacent to the historic community of Ironton. The Committee will also have responsibility for identifying and recommending opportunities to invest at least $3 million to support community resiliency and development. Any renewable and clean energy development opportunities identified by Tallgrass for the site would also be subject to the measures implemented under the strategic plan.