One of the items to be considered at this week's meeting of the Oklahoma Corporation Commission will focus on the state's Open Records Act and claims of violations of open meetings.
The agenda for the Thursday morning meeting includes consideration, discussion, a report of the Commission staff and possible vote on the compliance or non-compliance with the Open Records Act.
The discussion will include the August 8 and August 23, 2022 Open Records requests from Nick Singer at the Oklahoma Progress Now. In his Nov. 1, 2022 publication, Singer said he had received a majority response from the Commission, with the exception of Commissioner Todd Hiett.
Singer's requests concerned the Commission's response to how natural gas prices affected utility costs following the February 2021 Winter Storm Uri. He submitted four such requests seeking texts, emails and documents relating to Securitization and communications from key players.
"We received one complete response from the Secretary of Energy in a timely manner. We received a majority response from the Corporation Commission. To date, only Commissioner Hiett still has not responded. We got a complete dodge from the Commerce Department via the Governor's office."
Singer went on to relate that the Attorney General's office had not responded two months after the request was made.
"We also received no response from the Attorney General's office and the last communication more than two months after confirming they received the request and several follow ups was that the person who responds to these is having shoulder surgery. This is certainly in violation of the spirit of the law, if not the letter of it, something the AG should know."
Singer's requests were sparked by the record-increase in rates by utilities who employed the new state securitization law.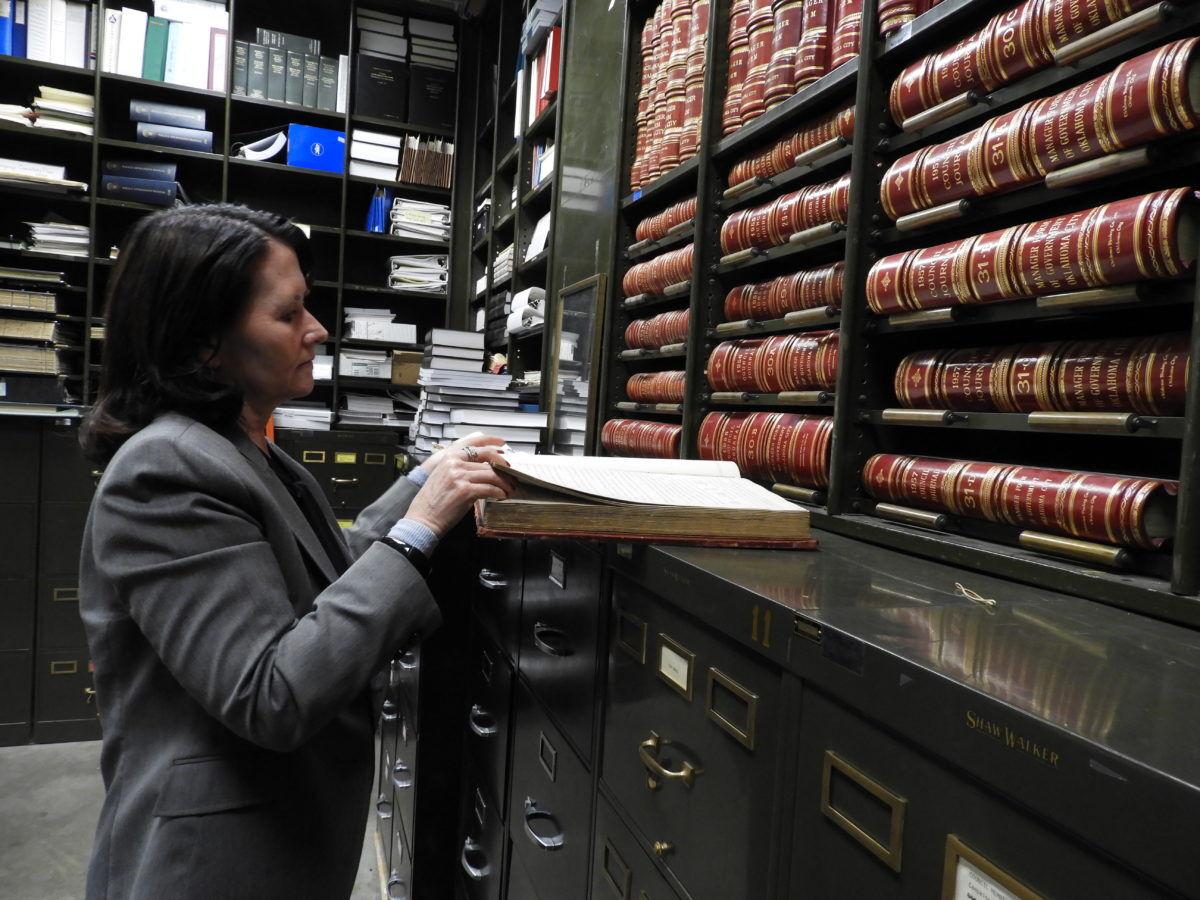 "This is a story of regulatory capture, gross mismanagement by utilities, government incompetence and unbridled corruption at the highest levels of Oklahoma government. Dozens of public officials, politicians and industry insiders colluded to soak Oklahoma ratepayers with decades of costs without doing the most basic due diligence or asking any questions that oppose the interests of private energy company profits."
In a related story that caught the attention of some at the Corporation Commission, the Oklahoma Watch reported on the arrests of four school board members in Billings for violations of the Open Meetings law.
"The board members met multiple times outside of public meetings, including in June to hire a new superintendent, according to a court affidavit. They didn't notify the public of the meeting or create an agenda, the records state, and were subsequently warned by an attorney that convening outside a public meeting would violate state law," reported Oklahoma Watch.