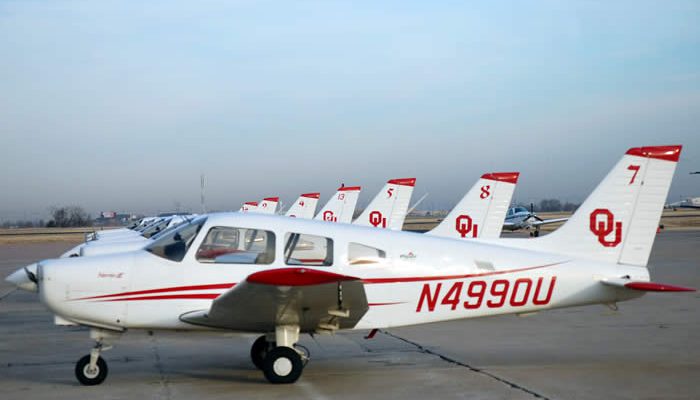 Coming Monday—a major announcement from the University of Oklahoma regarding its efforts targeting what is called a "critical shortage" of aviation professionals" in Oklahoma.
The University says it will launch a major initiative through the College of Atmosphere and Geographic Sciences, including a "sizable expansion of its top-ranked School of Aviation Studies."
University President Joseph Harroz Jr. will be joined by Oklahoma Sen. Adam Pugh who is co-chair of the Senate Education Committee and House Education Chair, Rep. Rhonda Baker.
OU Regent Rick Nagel will also be on hand for the announcement in addition to OU College of Atmospheric and Geographic Sciences Dean Berrien Moore III; OU School of Aviation Studies Director Eric Wydra; and OU School of Aviation Studies Junior Lydia Koehler.
The 1:30 p.m. announcement will take place at the OU Max Westheimer Airport in Norman
The event will be livestreamed at link.ou.edu/aviation-announcement.