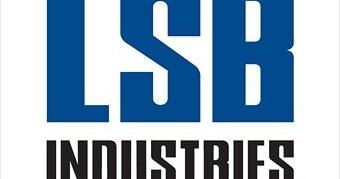 Oklahoma City-based LSB Industries announced this week improved third quarter earnings after successfully making two major turnarounds at two of its fertilizer facilities.
The company had $184 million in net sales during the quarter, an increase from the $127 million reported in the third quarter of 2021.
Adjusted EBITDA rose from $38 million in the third quarter of last year to $50 million this most recent quarter. Adjusted earnings per share also rose from $0.07 a year ago to $0.27.
Cash flow from operations also grew, reaching $38 million while Capital Expenditures were $16 million.
LSB also managed to repurchase approximately 7 million shares during the third quarter. The company completed a $100 million os repurchases for 7.6 million shares since the start of the program in May of this year. The repurchases included 5.5 million shares from LSB's largest shareholder.
"We delivered strong top and bottom line growth as compared to last year despite executing two turnarounds in this year's third quarter versus one in last year's third quarter," stated Mark Behrman, LSB's President and CEO.
"We continued to benefit from higher selling prices compared to last year, and our strategic commercial initiatives that enabled us to optimize our sales mix in the face of a rapidly changing market environment. Pricing remains well above year-ago levels and there are multiple supply and demand factors currently at play that we expect will continue to support strong pricing for the final two months of 2022 and for 2023, if not longer."
The turnarounds involved third quarter scheduled maintenance at the company's facilities in Pryor, Oklahoma and El Dorado, Arkansas.
LSB continues with its CO2 capture and sequestration or 'blue' ammonia project at its El Dorado operation. The company also has a feasibility study underway for a zero-carbon or 'green' ammonia project at the Pryor facility.