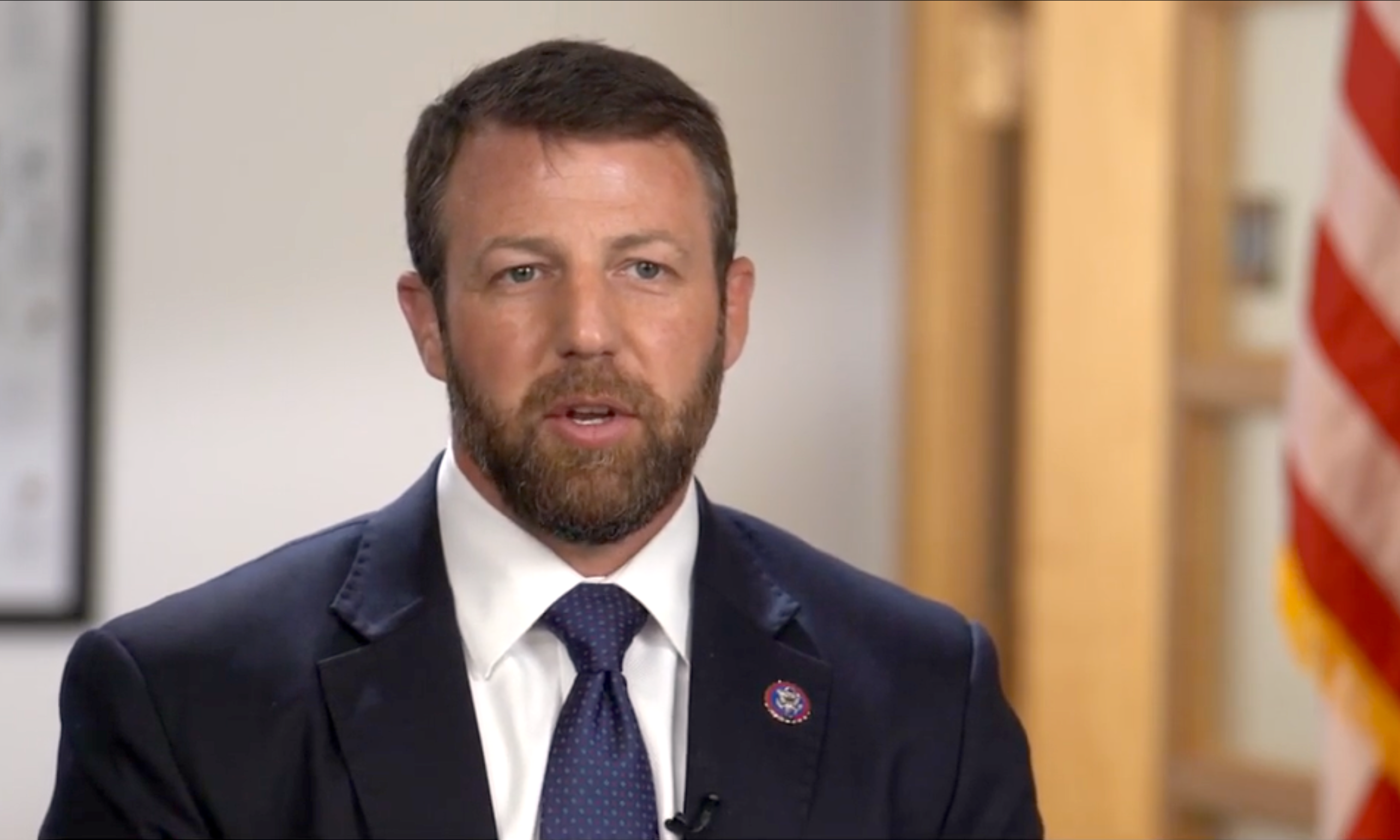 In his latest "Mullin' It Over," Oklahoma Congressman Markwayne Mullin is critical of the rush by Democrats to go green and overlook the necessity of fossil fuels in this world.
Here is his column released this week:
In Democrats' rush to green, they have overlooked the necessity of fossil fuels in this world. I've previously discussed our supply chains' inability to support Joe Biden's climate agenda, and now we see another facet that the Democrats have missed: grid reliability. Democrats are pushing Green New Deal policies that leave our country dependent upon unreliable energy sources, straining our electrical grids, causing rolling blackouts across the country, and increasing energy costs by over 40 percent on hard working Americans this summer.
In recent weeks, we have seen tangible ways in which the Democrats' energy transition negatively impacts Americans. The state of California recently announced that the sale of gas-powered cars will be banned by 2035 in the name of "going green." Just days later, however, Gavin Newsom, the leftist Governor of California, asked residents to forego charging their electric vehicles due to a lack of electricity amid a heatwave. Residents have been told when, and to which degree, they should cool their homes. You can't make this up.
Far-Left California should serve as a cautionary tale for the entire country. Unfortunately, the Biden Administration is too out of touch to see it. Biden's Department of Energy Secretary, Jennifer Granholm, thinks what California is doing is "great." The reliability risks of our electrical grids are unfolding before our eyes. Yet, we have seen no effort from this administration to address the policies contributing to this crisis. Last Spring, the North American Electric Reliability Corporation (NERC) even raised concerns about the reality of the bulk power system for the summer months; still nothing was done to address it. Because they simply don't care. Any sacrifice is worthwhile in the eyes of those seeking to fundamentally alter our nation to these levels.
I am a strong believer in an all-of-the-above energy approach. However, we cannot completely abandon fossil fuels in the process.
The Democrats' so-called "victory," the deceptively named "Inflation Reduction Act," was filled with $127 billion worth of wind and solar tax credits. Further, Biden's Environmental Protection Agency (EPA) has targeted power plants directly with new regulations that will compromise the reliability of their electric operations.
Americans are already suffering under record high energy costs thanks to Joe Biden. Blackouts are life-threatening and dangerous. We have seen what has happened to the coastal elites on both sides of the country; the rest of America shouldn't have to worry about the same happening in their communities.
I joined my Republican colleagues on the House Energy and Commerce Committee in writing to the Director of the Environmental Protection Agency (EPA), Energy Secretary Jennifer Granholm, and the Federal Energy Regulatory Commission (FERC), demanding a response detailing how the administration plans to mitigate these risks. We are still waiting for answers.