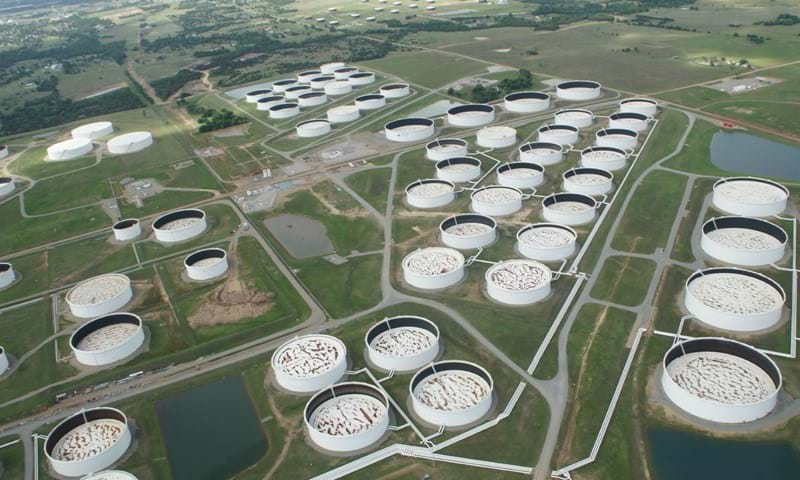 While the war between Russia and Ukraine persists and continues affecting the world's supply of petroleum, most of the U.S. crude supply depots saw slight gains in the amount of oil in storage.
The Cushing hub in Oklahoma reported 25 million barrels of crude oil in storage as of Sept. 16, up from the 24.6 million reported on September 9 according to the U.S. Energy Information Administration.
The EIA indicated Cushing maintained 24.8 million barrels as of Sept. 2 of this year
A year ago, Cushing held 33.8 million barrels of crude oil.
The EIA also reported this week that China increased its crude oil imports from Russia despite less refinery activity.
The resurgence of COVID-19 cases since March 2022 and China's policy of localized mobility restrictions have recently reduced refinery activity in China. China's refineries have been processing less crude oil so far this year than last year, and China has also been importing less crude oil. Despite lower crude oil imports overall, China has increased its crude oil imports from Russia.