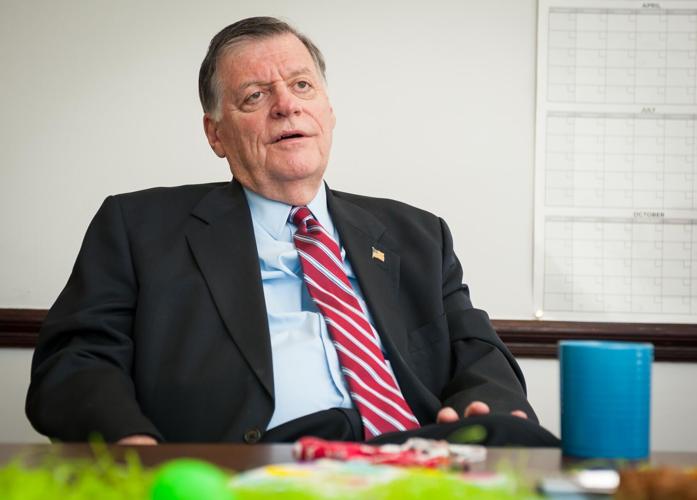 Congressman Tom Cole says the nation's recession and still-high gasoline prices remain on the minds of many Oklahomans.
It's what he stated in a Tuesday report to his constituents, taking note of why gasoline prices are still high.
"—it is the Biden Administration's anti-American energy policies enacted on Inauguration Day that caused this crisis," said Rep. Cole.
He went on to say the President must lead with a commonsense approach to oil and gas production.
"Regardless of what elected officials in non-energy producing states believe, regulations matter. The industry cannot increase production on a large scale at the whims of those in Washington," said Cole.
"Clearly, constituents are concerned about the state of America's economy, which is now in a recession, and the worsening burden of inflation on families and small businesses trying to stay afloat. In fact, since President Joe Biden assumed office, inflation has reached an historic 40-year high and led to the most dramatic food price increase in American history of 12 percent. Unfortunately, this situation is the result of the irresponsible spending promoted and advanced by Democrats and the Biden Administration. Toward the beginning of August, Speaker Pelosi called members back to Washington to vote on a partisan tax-and-spend reconciliation bill that will only make matters worse. Although deceptively promoted as the "Inflation Reduction Act," it would be better named the "Inflation Expansion Act." One thing is clear in my conversations across the district, Oklahomans are paying more to feed their families, run their businesses and cover everyday expenses.
In addition to the unprecedented rise in prices on pretty much everything, constituents also remain concerned about gas prices, which have reached an all-time high on President Biden's watch. Although the president and Democrats want you to believe that the rising cost of fuel should be attributed to Russia's invasion of and ongoing conflict in Ukraine, it is the Biden Administration's anti-American energy policies enacted on Inauguration Day that caused this crisis. As a nation rich in energy resources and emerging technologies, America has the resources here at home to pursue an all-of-the above energy strategy that encourages domestic energy production, reduces America's dependency on oil sourced from adversarial countries and immediately lowers fuel prices. Unfortunately, the president and Democrats continue to chase Green New Deal climate policies and ignore our own energy resources that are readily available. In Oklahoma, we are fortunate to have many sources of energy and are well equipped to fill the demand domestically and internationally. However, the president must lead with a commonsense approach to oil and gas production. Regardless of what elected officials in non-energy producing states believe, regulations matter. The industry cannot increase production on a large scale at the whims of those in Washington. A stable, commonsense approach to investment, leasing and regulation are needed for our country to become energy independent."