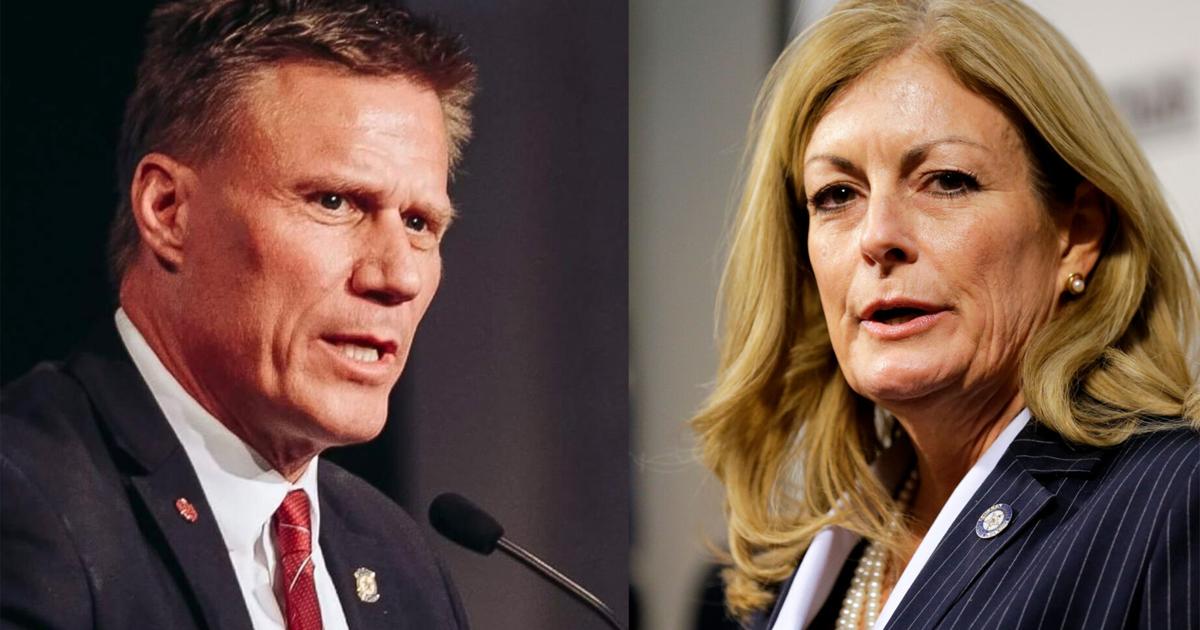 Former State Sen. Kim David won the Republican primary runoff on Tuesday, gathering more than 59% in her victory over former State Rep. Todd Thomsen.
With 100% of the state's precincts reporting last night, the Oklahoma Election Board showed David received 198,752 votes or 59.12% of the 268,529 total votes statewide in the runoff decision.
Thomsen, a former Representative from Ada, received 109,177 votes or 40.88% of the votes. David, who was a term-limited senator from Porter in eastern Oklahoma will go against Democrat  Margaret Warigia Bowman, of Tulsa, and independent Don Underwood, of Inola, to claim the seat for a six-year term.
The winner will replace Oklahoma Corporation Commissioner Dana Murphy who is term-limited.
The GOP runoff decision was one of several decided in Tuesday's election.
U.S. Rep. Markwayne Mullin, in a bid to succeed retiring U.S. Sen. Jim Inhofe easily won the GOP run-off race against former State Rep. T-W Shannon. The congressman received 65.08% of the 281,249 votes cast statewide while Shannon had 34.92% of the votes.
Mullin is considered a heavy favorite in the November general election as he runs against former Democratic congresswoman Kendra Horn and an independent and a Libertarian.
In other runoff races, Todd Russ won the GOP nomination for State Treasurer, beating Clark Jolley with more than 55% of the votes.
Ryan Walters beat April Grace in the GOP runoff race for State Superintendent of Public Instruction.
Incumbent Labor Commissioner Leslie Osborn beat Sean Roberts for the Republican nomination in a runoff race.
Josh Brecheen was the winner in the GOP runoff in the 2nd Congressional District race to replace Rep. Mullin. Brecheen received more than 52% of the votes.