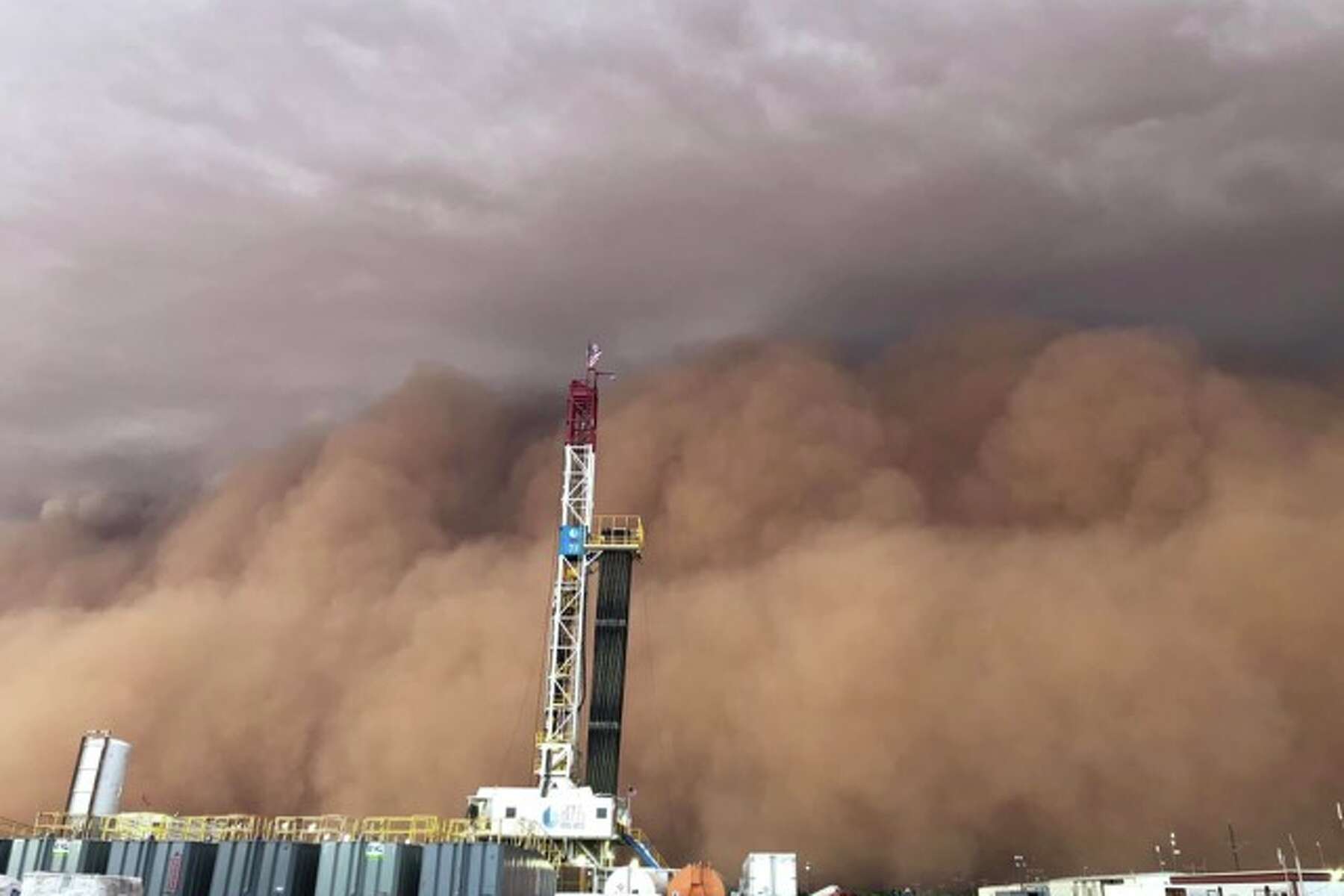 The weather is never a "given" in the oil patch. Some times it is freezing snow storms. In Oklahoma, springtime means tornadoes and severe thunderstorms.
In the Permian Basin of West Texas this week, it was a wild and crazy dust storm, one estimated to be at least 100 miles in length and boosted by 40-50 mph winds.
The literal wall of dust extended from Orla to Grandfalls and hit the Odessa-Midland area around noon on Wednesday. The Odessa American reported the haboob limited visibility to a quarter of a mile and slowed traffic on Interstates 10 and 20.
"Locally, visibilities dropped down toward a quarter of a mile,"  said Brian Curran, Science and Operations Manager at the National Weather Service in Midland.
"Basically what happened is thunderstorms cooled the air, hundreds of cubic miles of air that hit the ground, spread out and splashed and created this strong haboob which raced across the Odessa area before noon."
Click here for Odessa American