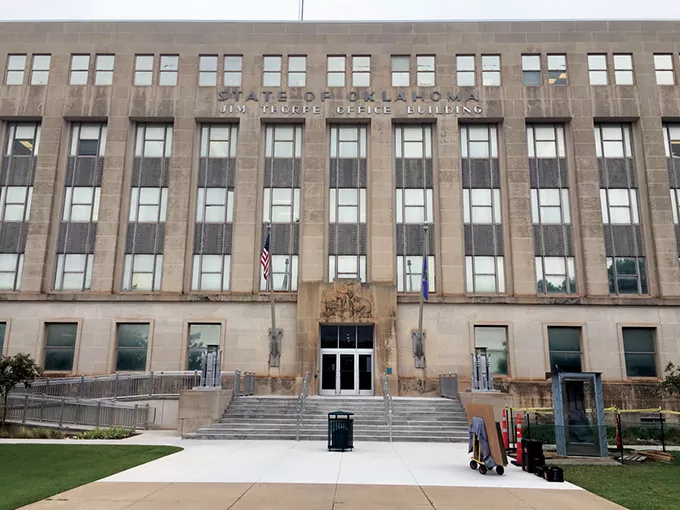 When an Administrative Law Judge of the Oklahoma Corporation Commission holds a June 27 hearing on the $163.5 million rate hike request, it promises to be something of a rare event.
Two joint stipulations and settlement agreements regarding the request will be considered, something that long-time observers of the Corporation Commissioners haven't seen in perhaps two decades. The ALJ will have to decide which one should apply in her recommendation to the commission.
The first joint stipulation and the settlement agreement were filed last week by Oklahoma Gas and Electric along with the State Attorney General, the Public Utilities Division of the Commission, the Sierra Club, and the Oklahoma Sustainability Network. In the agreement, the groups and the utility agreed to a $45 million rate hike request rather than the original $163.5 million request filed late last year.
By week's end, a second joint stipulation and settlement agreement had been filed by the Oklahoma Industrial Energy Consumers, AARP, Walmart Inc., the Oklahoma Association of Electric Cooperatives and the Petroleum Alliance of Oklahoma.
"The Stipulating Parties agree that OG&E's proposed changes to currently-approved load reduction, day ahead pricing and flex pricing tariffs should be rejected and such tariffs shall remain in effect as currently authorized."
Adding further to the rarity of the staging of the drama was this tidbit.  Two well-known attorneys who usually face off on opposite sides of regulatory events signed onto one of the settlement agreements.
Thomas P. Schroedter of the Hall Estill law firm in Tulsa, an attorney with a legal career around Energy and Natural Resources as well as Oil and Gas and Utilities Law signed for the Oklahoma Industrial Energy Consumers in support of the agreement calling for no rate hike request.
Attorney Deborah R. Thompson signed for two groups, one in the first agreement and for AARP in the second agreement. She also  signed for the Oklahoma Sustainability Network in the first agreement asking for a $45 million rate hike and for AARP in the second asking for no rate hike.
She is the founder of OK Energy Firm and has extensive experience in utility rate cases, energy matters, and public utility law. What's got tongues wagging at the commission's Jim Thorpe headquarters building in Oklahoma City is that Schroedter and Thompson are often on opposite sides of energy and rate cases.