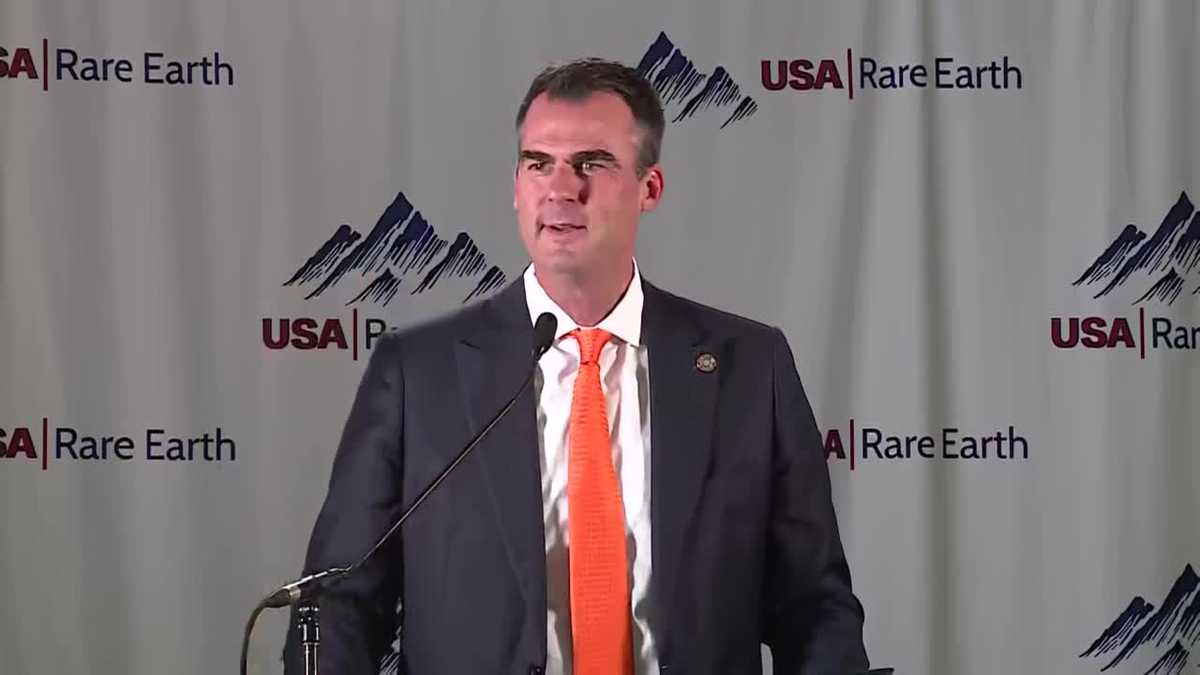 When it comes to energy production in Oklahoma, Gov. Kevin Stitt says the $100 million facility that USA Rare Earth is bringing to Stillwater will keep the state a leader.
The Governor and the Oklahoma Commerce Department formally announced Thursday that USA Rare Earth will use a large facility near the Stillwater airport to convert rare earth oxides into metals, magnets and other special materials.
The materials will mostly come from a West Texas mine operated by the firm.
Gov. Stitt said the Stillwater facility will be the first fully-integrated U.S.-based rare earth operation.
"Oklahoma has long been on the cutting edge of energy innovation, and this project embodies the energetic, forward-thinking mentality of our state," said Stitt. "The USA Rare Earth project will help our state remain a leader in domestic energy production, further diversifying our economy while reducing U.S. dependence on foreign imports."
He explained during the announcement that the manufacturing products at the plant will be used in EVs, wind turbines, mobile electronic devices and even military hardware.
USA Rare Earth expects production to begin in a year.