While it reported a first quarter 2022 net loss of $241 million, Ovintiv Inc. still managed a 25% increase in its quarterly dividend. And it plans more drilling activity in Oklahoma.
The company released its quarterly finance report this week stating it also plans to double shareholder returns resulting in 2022 returns of $1 billion. Ovintiv said it generated first quarter cash from operating activities of $685 million and a non-GAAP cash flow of more than $1 billion.
The company stated it expects to return nearly $200 million in the second quarter to shareholders after already returning $123 million in the first quarter via share buybacks of $71 million and base dividends of $52 million.
Ovintiv has raised its full year capital investment guidance to approximately $1.7 to $1.8 billion from $1.5 billion. The increase in capital is primarily due to incremental inflationary cost pressures given the higher commodity price environment.
The company said a modest portion of the additional capital has secured the Company's existing equipment, crews, and materials through year-end. Planned activity levels for the remainder of the year are largely unchanged compared to the original guidance. Capital investment is expected to be 55 to 60% weighted to the first half of the year.
Production in the first quarter amounted to nearly 500,000 barrels of oil equivalent a day, more than the midpoint of Ovintiv's guidance.
Look for Ovintiv to be active in Oklahoma as the company stated it expects to spend $350 to $400 million in the Anadarko Basin. Much of the firm's activity in the Anadarko was in the STACK play where it reported major producers in Kingfisher County.
Ovintiv had average production in the Anadarko of 120 MBOE/d with 61% liquids in the first quarter. It averaged three gross rigs, drilled 13 net wells and had 18 net wells turned in line. During the quarter, Ovintiv also completed four wells in the Anadarko with a lateral length greater than 15,000 feet.
Permian production averaged 114 MBOE/d (79% liquids) in the first quarter. The company averaged three gross rigs, drilled 13 net wells, and had 18 net wells turned in line (TIL).
The company expects to deliver full year oil and condensate production volumes of approximately 180 to 185 Mbbls/d. This range reflects a slight decrease from previous guidance due to the impact of higher Canadian royalties resulting from higher commodity prices, first quarter operational delays, and adverse weather impacts in the first four months of the year. The company's oil and condensate production in the second half of the year is expected to average approximately 190 Mbbls/d.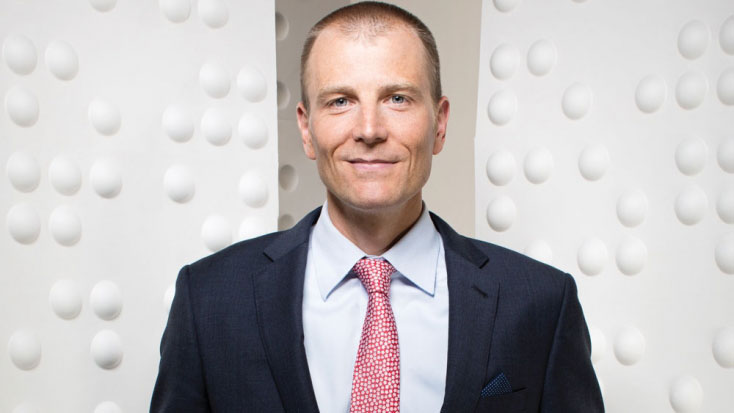 "Our culture of innovation and focus on capital discipline delivered substantial free cash flow generation in the first quarter," said Ovintiv CEO Brendan McCracken. "Despite the significant inflationary pressures impacting our industry, we continue to deliver top tier capital efficiency and generate superior returns."
He said the company's $3 billion net debt target is in sight in the third quarter as the firm also increased its base dividend. The firm's plan to double shareholder returns will be initiated October 1, a move to put it on track to deliver $1 billion in cash returns to shareholders in 2022.
On May 9, 2022, Ovintiv's Board declared a quarterly dividend of $0.25 per share of common stock payable on June 30, 2022, to shareholders of record as of June 15, 2022. This represents an increase of 25%, or approximately $50 million on an annualized basis, to the dividend paid in the first quarter and marks the third dividend increase in the last year.
At the end of the first quarter, Ovintiv's Net Debt was approximately $4.5 billion, and the company had no outstanding balances under its revolving credit facilities and commercial paper programs.
During the month of April, Ovintiv made significant progress toward further Net Debt reduction with an ending cash balance of approximately $680 million, taking Net Debt down by about $400 million to approximately $4.1 billion. The company has a Net Debt target of $3 billion which it expects to meet in the third quarter of 2022.
Click here for full report