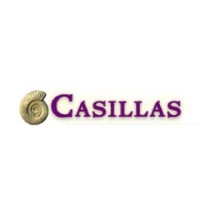 Two McClain County wells drilled on a single pad brought in more than 1,600 barrels of oil combined for  Casillas Petroleum Resource Partners, LLC.
Although the wells are now nearly 6-months old, the completion reports just filed in recent days by the Oklahoma energy company, showed the Choate 0504 03-10-3wxh had production of 1,084 barrels of oil a day and 1,125 Mcf of natural gas when completed in January of this year.
Located at 3 5N 4W, a site north of Lindsay, the well had a drilled depth of 18,355 feet. The well had a spud date in October of 2021 according to the completion report.
The second well, the Choate 0504 03-10-2mxh, was drilled at a depth of 18,026 feet on the same pad. Its spud date was also in October of last year per the completion report.