Blueknight Energy reported a 9% increase in its first quarter 2022 income compared to a year ago.
Income totaled $6.6 million compared to $6.1 million a year earlier for the Tulsa-based energy company while its first quarter adjusted EBITDA from continuing operations amounted to $11.5 million. It also had distributable cash flow from operations of $9.3 million, 2% higher than a year ago.
Blueknight attributed the higher adjusted earnings to higher asphalt terminalling services as well as continued improvements in general and administrative expense.
"I am very pleased with another solid quarter across our business as we remained steadfast in our commitment to excellence as we continued to execute our strategy and drive value," commented Andrew Woodward, Chief Executive Officer at the company which employs about 130 workers.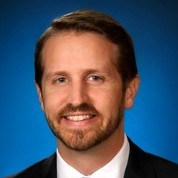 Asphalt terminalling services total operating margin, excluding depreciation and amortization, in the first quarter of 2022 was $14.3 million, in-line with the same period in 2021. Total revenue increased to $28.5 million, with over 99% categorized as fixed-fee, take-or-pay revenue after excluding variable cost recovery revenue.
Total operating expenses, excluding depreciation and amortization, increased 10% to $14.2 million primarily due to higher utility costs, which are passed-through and have no impact on total operating margin.
General and administrative expense in the first quarter of 2022 of $3.4 million improved 7% compared to the same period in 2021, after excluding non-cash equity-based compensation and non-recurring professional and legal fees.
Capital expenditures in the first quarter of 2022 included $8.0 million of expansion capital related to the growth projects previously announced in December 2021 and $1.6 million of net maintenance capital.
As of March 31, 2022, total debt was $115.0 million, and the total leverage ratio was 2.17 times, compared to 2.12 times as of March 31, 2021. Total availability under the credit facility was $184.4 million at quarter end, subject to covenant restrictions.
As of April 29, 2022, total debt was $110.0 million and total cash was $0.4 million.
Just a few weeks ago, Blueknight entered into a definitive agreement with an affiliate of Ergon, Inc., pursuant to which Ergon would acquire all of the outstanding common and preferred units of the partnership not already owned by Ergon and its affiliates.
The transaction is expected to close in mid-2022, subject to customary approvals. Ergon has committed to vote its units to approve the transaction.
Click here for full release