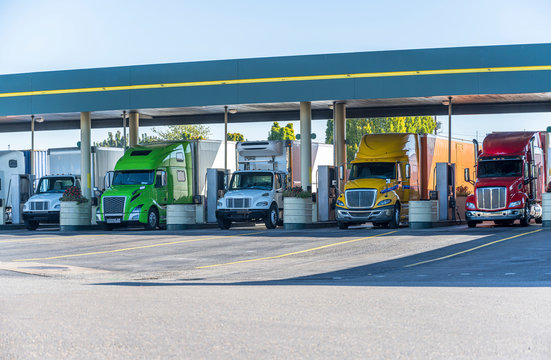 It's not just the high cost of gasoline that is hitting American consumers. It's also what it costs to pump a gallon of diesel fuel.
Prices are at their highest level in Oklahoma according to the American Automobile Association—$5.18 a gallon in some places of the state.
Imagine what that means to the American trucking industry. Some trucks rolling across Oklahoma on the interstate highways and turnpikes have 250-300 gallon tanks.  Do the math. To fill up would mean a cost of more than $1,500!
Somebody has to pay for it and in the end, it means consumers will pay more to have their goods shipped by truck to the marketplace. It easily explains why goods at the local Wal Mart are costing more—much more. Reports indicated that trucks carry nearly 70% of goods to market and when the fuel costs go up, freight prices have to follow suit.
Diesel cost under $3 a gallon one year ago in Oklahoma, based on AAA records. Nationally, the average in early May of 2021 was $3.08.
The average in Tulsa this week was $5.18 a gallon up from $4.78 a week ago and $2.93 a year ago.
Oklahoma City's average for diesel fuel was $5.15 this week, more than the $4.78 paid last week and certainly much more than the $2.85 average last year at this time.
On the eastern end of the state where I-40 is a constant string of 18-wheelers, the average price for one gallon of diesel fuel in the Sallisaw area is $5.17, compared to $2.99 a year ago.
The trucking industry isn't the only industry hit hard by the rising costs of diesel fuel. Consider what it means to the farming industry in Oklahoma. Putting a tractor into the field can mean $200 or more to fuel the vehicle, a cost that is making farmers reconsider whether the additional tillage is necessary.
Some combines now have a fuel capacity of 230 gallons so the cost of harvesting with diesel fuel will cut into a farmer's profit margin.