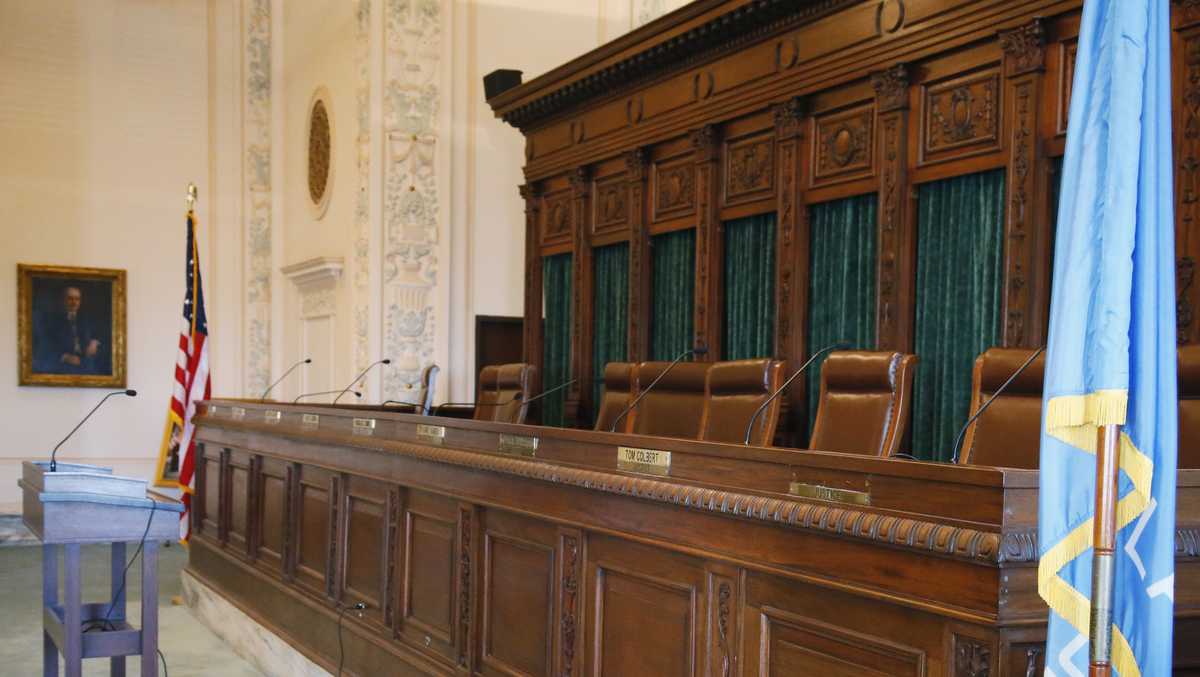 The Oklahoma Supreme Court has been asked to hold hearings April 13 on another $2.2 billion in ratepayer backed bonds to help three utilities pay for their February 2021 storm costs.
Filings were made this week by the Oklahoma Development Finance Authority to cover the bond requests of Oklahoma Natural Gas, Public Service Company of Oklahoma and Summit Utilities.
The filings indicated the hearing before the Supreme Court would be held at 10 a.m. for Oklahoma Natural Gas, 11 a.m. for PSO and 12 p.m. for Summit Utilities.
The ONG request is the largest at $1,450,000,000 in ratepayer-backed bonds. The PSO request totals $725,000,000 bonds while the Summit Utilities request totaled $95,000,000.
In the filing, ODFA attorney Jered T. Davidson stated that the decision of the court would be a judicial determination of the validity of the bonds, conclusive as to the Authority and, "thereafter the Bonds, if approved, and the revenues pledged to their payment shall be incontestable in any court" in Oklahoma.
The first such ratepayer bond case involved OG&E and was met with challenges by some customers of the utility. One of those legal protests was made by former Oklahoma legislator Porter H. Davis who filed a similar challenge this week to the  bond request sought by ONG.
Davis claimed the final financing order for ONG's 2021 Winter Storm securitization seeking to impose new charges, fees, carrying costs and interest "is unconstitutional because—it violates the Filed Rate Doctrine."
He claims the financing order specifies new terms and conditions and "retroactive tariff changes" without customer consent and that the "order retroactively changes the ONG Purchase Gas Adjustment tariff."
"This retroactive ratemaking also violates customers' constitutionally-protected contractual rights under their Commission-approved tariff agreement with the utility," claimed Davis.
The former State House member said what the ODFA is attempting is to "retroactively violate the Filed Rate Doctrine and ratepayers' constitutional contract rights."
Davis pointed to decisions made May 21, 2020 by the U.S. Federal Energy Regulatory Commission which support his contention that courts lack authority to impose a different rate and that FERC itself "has no power to alter a rate retroactively."