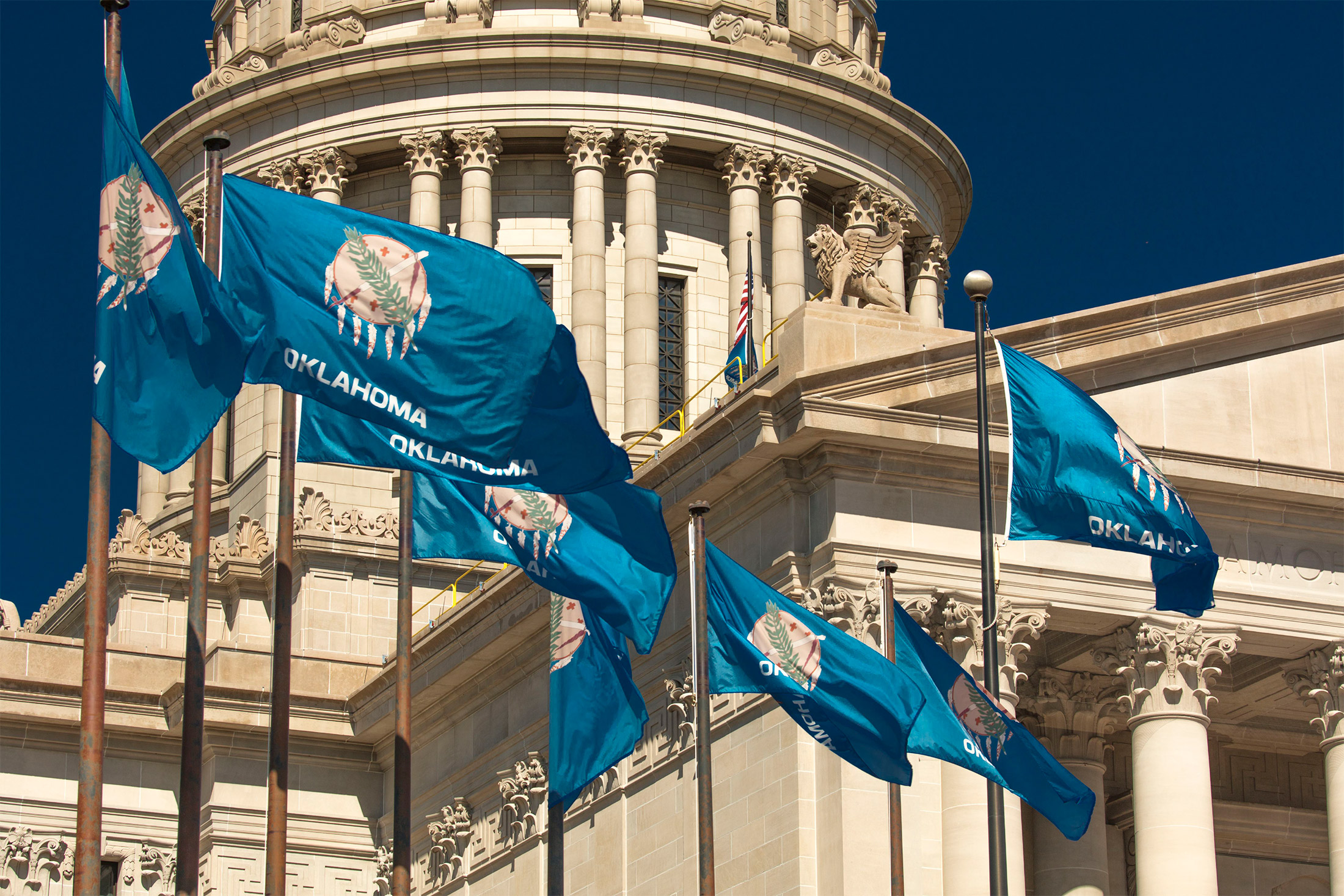 Even as the Oklahoma Supreme Court is set to hear a request to approve $1.4 billion in ratepayer backed bonds for Oklahoma Natural Gas Company's 2021 winter storm costs, former legislator Mike Reynolds filed a legal challenge contending the matter is unconstitutional.
The request, originally filed by the Oklahoma Development Finance Authority is scheduled to be heard at 10 a.m. Wednesday by the Supreme Court.
"Shockingly," wrote Reynolds in his protest filed on Monday, "the Oklahoma Development Finance Authority's proposed Ratepayer-Backed Bonds for the customers of ONG are even more unconstitutional than its proposed bonds for OG&E!"
Reynolds agreed with an earlier challenge filed by Dr. Michael Ritze who claimed the original financing order approved by the Oklahoma Corporation Commission was invalid because it occurred during a meeting in violation of state law.
Reynolds also raised the issue that the ONG Financing Order was approved 2-1 by the two commissioners, Dana Murphy and Todd Hiett, "whose votes have been tainted by public corruption on multiple fronts!"
He alleged Murphy received unlawful campaign contributions from attorneys for NextEra and ONG and that NextEra was ONG's single largest supplier during the 2021 winter storm. Reynolds also stated that Hiett had unlawfully accepted from both a lobbyist for ONEOK Inc and the ONEOK Employee PAC, thus his vote was tainted because ONEOK is the parent company of various natural gas gathering subsidiaries who were paid to provide services to its former affiliate ONG.
Reynolds once again raised the issue that Hiett "was not even eligible" to vote on the financing order because of what he argues is an unconstitutional conflict of interest due to Hiett's membership on the board of directors for SpiritBank.
Reynolds stated the ODFA left the fundament arguments against the constitutionality of the bonds "unanswered" and that the State attorney General has not offered his legal opinion on the constitutional problems,
"The constitutionality of these Ratepayer-Backed Bonds is indefensible," concluded Reynolds as he asked the Court to explicitly invalidate them, deny the ODFA's applications and send the matter back to the Corporation Commission.