Rig activity across Oklahoma and the U.S. didn't see much of an increase in the past week according to Baker Hughes.
Oklahoma was unchanged at 51 rigs while the U.S. numbers increased only two to 695 oil and gas rigs. The number of oil rigs grew by one to 549 while the number of gas rigs increased by one to 144.
The U.S. total count is up 257 from a year ago when there were 438 active rigs. Over the past year, the increase included an additional 206 oil rigs and 50 gas rigs.
Canada saw another decline in rig activity as its count fell by two to 101.
Of the major oil and gas producing states, only North Dakota saw a gain this week. Its count rose by two to 35 according to the Baker Hughes release on Friday.
Texas stayed at 346 while New Mexico was unchanged at 95. Louisiana continued with 56, Colorado with 15, Pennsylvania with 23, Ohio with 12 and West Virginia with 14 rigs.
The number of rigs in Wyoming dropped by one to 15.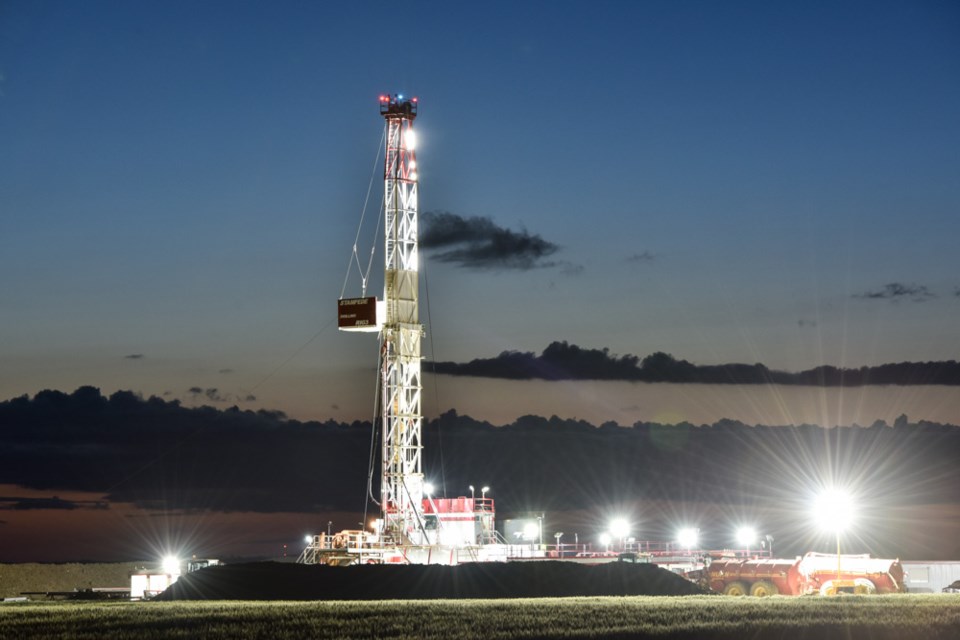 Many of the oil plays reflected the same kind of activity. The Permian was unchanged at 334 rigs while the Haynesville stayed at 37, the Utica at 12, the Mississippian at one, the Marcellus at 37, the Granite Wash at 4, the D-J Basin at 15 and the Arkoma Woodford at 2 rigs.
Those with changes included the Ardmore Woodford where an increase of one left the play with 2 rigs. The Cana Woodford gained one rig to reach 27. The Eagle Ford went up by one to 61. And the Williston saw a gain of 2 rigs to 36.