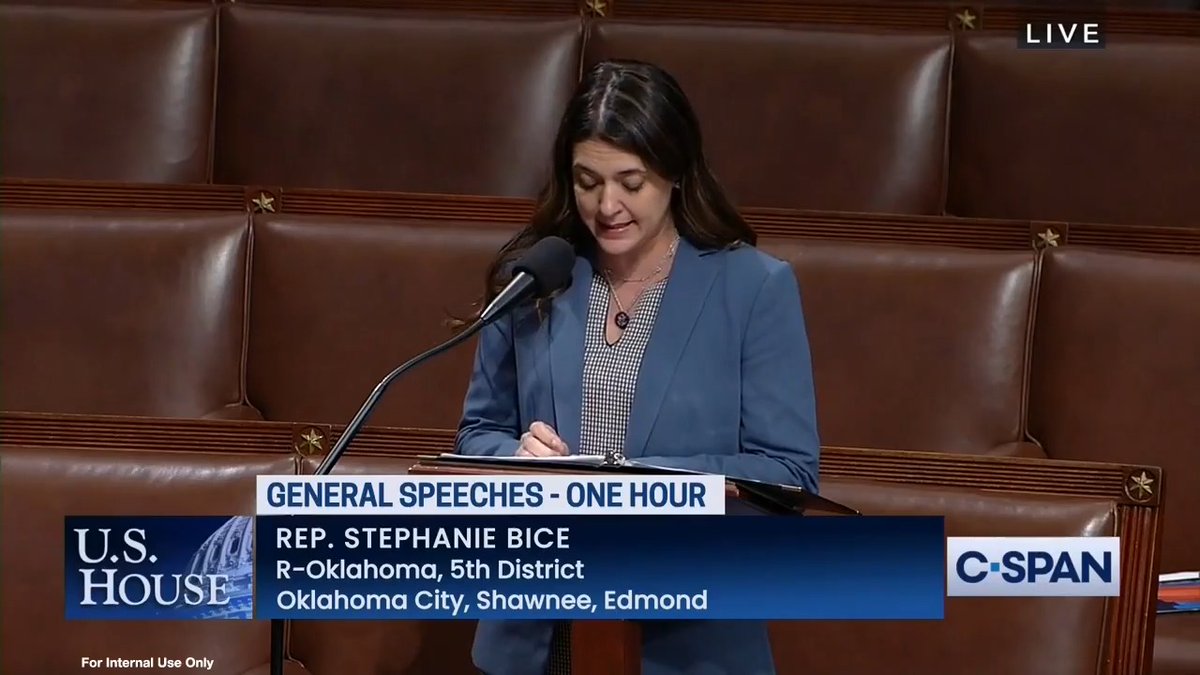 Oklahoma Congresswoman Stephanie Bice says the White House has been "dishonest" in its claims the oil and gas industry is sitting on 9,000 federal drilling permits and is partially to blame for rising gasoline prices.
In a speech on the House floor this week, the 5th District U.S. Representative charged the Biden administration, especially White House Press Secretary Jen Psaki is purposely leaving out crucial factors that cause companies to wait to drill those wells.
"Delayed approvals have resulted in development drilling access at much slower rates," stated Bice.
"This administration is taking up to three times the amount of time to approve federal permits than the Trump administration and that's if they approve them at all."
Bice went on to state the White House is leaving out such information that many of the well permits in question produce "predominantly natural gas and not oil" and that it can take months of even years before drilling can begin.
"Federal permits to drill are not the only government approval require. Rights of way can take years and most companies can't drill until pipelines are in place," she continued.
"Americans are tired of Democrats blame-shifting while they ignore the real causes of crushing gasoline prices," added Rep. Bice.
She said it's time the U.S. unleased American energy and lower gas prices domestically.
"Biden must immediately end the federal freeze on all new oil and gas projects, fast track pending LNG export permits, expedite approval of all pipeline and energy developments and stop the regulatory assault on American energy development and financing."