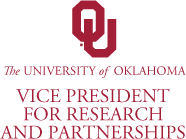 Universities in Oklahoma plan to be at the center of the recent plan by Oklahoma, Louisiana and Arkansas in the development of a regional hub for development of hydrogen as fuel and manufacturing feedstock.
Key to this relationship is the collaboration of the states' top research universities – including the University of Oklahoma – which are partnering with industry, state and local government, tribal governments, non-governmental organizations, community stakeholders and others to support the research, workforce development and deployment of the hydrogen initiative.
"At its core, this hydrogen hub will bring together stakeholders, including those from underrepresented communities, to enhance new pathways for this emerging technology that will benefit Oklahoma and the nation," said OU President Joseph Harroz Jr. "Our universities have committed to working with industry and civic leaders to produce the necessary talent and innovation in areas ranging from engineering to policy to business – ensuring that our region is well-equipped to generate strategic solutions in this rapidly developing industry."
The University of Oklahoma, working collaboratively with the partner states' top research universities, will create a platform to help ease entry into the hydrogen economy, serving as a connection point between industry, civil society, and regulatory agencies as well as a resource for research, development, and training. The OU effort is being coordinated by the Institute for Resilient Environmental and Energy Systems (IREES) led by its director Tim Filley.
"Hydrogen is a critical success factor for the transition to a sustainable, equitable and affordable, low carbon energy future, Filley said. "The unprecedented momentum to realize hydrogen's potential as a clean energy solution, coupled with this partnership's resources and deep expertise, offers immense opportunities for a regional hub to speed the energy transition.
"Ultimately, the hub will serve as a testbed for innovation and facilitate entry into the hydrogen market," he added. "IREES will mobilize the scientific, engineering, policy and training capacity of our university community to help accelerate the transition of our energy systems and manufacturing facilities to clean, low-carbon emitting hydrogen alternatives."
State-level coordination in Oklahoma will be managed through the Office of the Secretary of Energy and Environment. Inquiries can be emailed to hydrogen@ee.ok.gov. For information related to the OU effort for the hydrogen hub please contact irees@ou.edu.
Source: OU release