Oklahoma Congressman Tom Cole says it's time to stop talking about a ban on U.S. purchases of Russian oil and do it. He's introduced the Prohibition on Imports of Russian Oil Act.
As a member of the House Energy Action Team (HEAT), the Republican Representative said the Act would immediately cease all U.S. imports of Russian oil and other petroleum-based energy products.
It would also hold Russian leader Vladimir Putin's regime accountable for its unprovoked and ruthless attack on Ukraine.
"By currently purchasing approximately 700,000 barrels of Russian oil and other petroleum products per day, the United States is indirectly funding Putin's war chest, which is absolutely unconscionable," said Cole in introducing the Act.
"Considering that Russia's energy industry makes up around one-quarter of its Gross Domestic Product, it is simply common sense for America and our allies to immediately stop buying these products from a country led by an evil and authoritarian dictator – one who waged an unprovoked war against an innocent neighbor and continues to ruthlessly attack the Ukrainian people."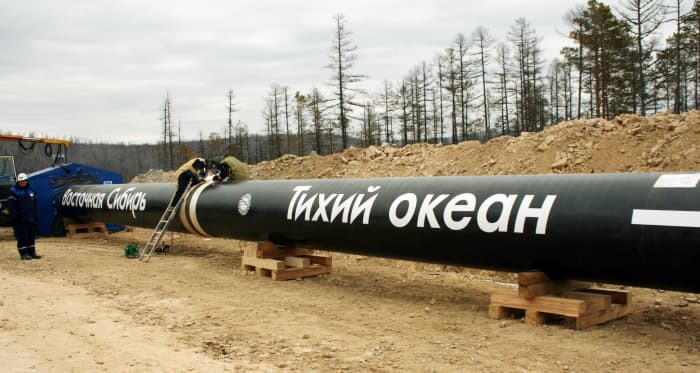 Cole said if President Biden won't take action to stop "feeding the beast," then Congress should pressure him to do it.
"This legislation, if enacted, which would cause immediate, crippling economic effects on the Russian economy. Indeed, the United States must hold Putin's regime accountable and stop further support of the atrocities committed."
Original cosponsors include Reps. Hal Rogers (KY-05), Ken Calvert (CA-42), Michael Burgess (TX-26), Mario Diaz-Balart (FL-25), John Moolenaar (MI-04), Robert Aderholt (AL-04), Don Young (AK-At Large), Andy Harris (MD-01), Mike Bost (IL-12), John Rutherford (FL-04), Mike Kelly (PA-16), David Valadao (CA-21), Bill Posey (FL-08), Jake Ellzey (TX-06), Jeff Van Drew (NJ-02), Beth Van Duyne (TX-24) and Buddy Carter (GA-01).
Bill text is available here.
In addition, earlier this week, Cole joined Senators Jerry Moran (R-KS) and Roger Marshall (R-KS) in sending a letter to President Joe Biden, urging him to immediately institute such an embargo while encouraging America's allies and global partners to take similar, immediate actions. Read the letter here.
During debate on the House floor this week, Cole also made remarks in support of H.R. 6858, the American Energy Independence from Russia Act. This legislation, which was blocked for consideration by House Democrats, would strengthen America's energy security and encourage domestic production of crude oil, petroleum products and natural gas. Video of Cole's remarks can be found here.
Source: Cole release