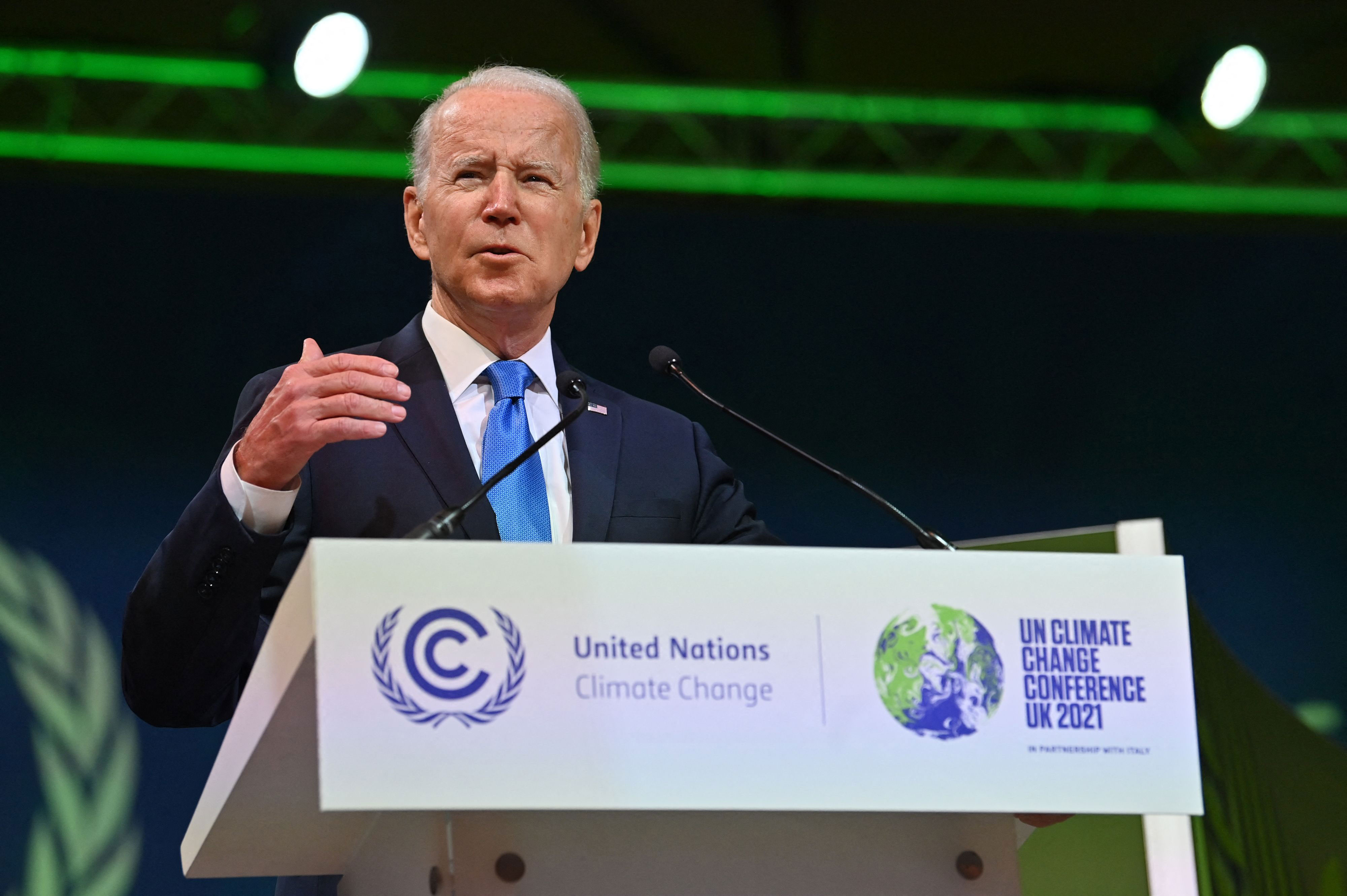 Oil and gas producers in Oklahoma and other states were probably not surprised at President Biden's Tuesday announcement of more restrictions in the form of new policies to limit methane gas leaks from wells and pipelines. They knew it was coming.
He used the United Nations-sponsored COP26 climate change summit in Glasgow, Scotland to unveil the series of policies that once again put oil and gas in the administration's target sights. The industry has a target of Biden's administration since the day he took office and immediately put a stop to the Keystone XL pipeline, putting thousands out of work.
A maze of crude oil and natural gas pipelines runs throughout Oklahoma, some taking crude to the Cushing hub and others carrying natural gas to various sites.
Biden used the summit as a platform to encourage other countries to join a Global Methane Pledge to reduce emissions 30% by 2030. It was reported that Brazil joined the pledge on Monday while some of the biggest emitters of methane gas, China and Russia have yet to sign.
The issue of methane emissions remains a political football in the U.S. where the Biden administration has proposed a tax on it, a tax that drew the recent opposition of Brook Simmons, President of the Petroleum Alliance of Oklahoma.
He said such a tax threatens Oklahoma's low energy costs and "would fall on the U.S. oil and natural gas industry simultaneously with what we expect to be the most stringent methane emissions regulations on the planet."
Simmons called the tax the plan of "extremist office holders now in positions of power" who want to "tax and regulate the domestic oil and natural gas industry into extinction" and "offshore the production of reliable energy sources to other nations."