Chesapeake Energy Corporation is under new leadership but a face familiar with others in the Oklahoma City-based company.
The Board of Directors chose Domenic "Nick" Dell'Osso to be the company's new President and Chief Executive Officer. It was a reported unanimous decision by the board to name him to succeed Doug Lawler who left the firm last April.
"Chesapeake's future is bright, and following an extensive search, it was clear to the Board that the unique combination of Nick's vision and experience make him the right person to lead our company," stated Mike Wichterich, Chesapeake's Executive Chairman.
Wichterich, who served as Interim Chief Executive Officer, will assume the role of Executive Chairman of the Board of Directors. Additionally, the company provided highlights of the comprehensive changes made to its Executive Compensation program.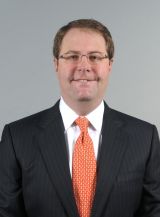 Dell'Osso previously served as Executive Vice President and Chief Financial Officer since November 2010. Prior to that time, he served as Vice President – Finance and Chief Financial Officer of Chesapeake's wholly owned midstream subsidiary Chesapeake Midstream Development, L.P. from August 2008 to November 2010.
Before joining Chesapeake,  Dell'Osso was an energy investment banker with Jefferies & Co. from 2006 to 2008 and Banc of America Securities from 2004 to 2006.
"I am honored to have been selected to lead Chesapeake as we implement our vision for differential returns and a sustainable future behind our talented employees, disciplined strategy, and commitment to ESG excellence," said Dell'Osso after being named the company's new leader.
"I am confident Chesapeake's best days lie ahead of us and look forward to working tirelessly with my colleagues to generate and return to our shareholders sustainable free cash flow while aggressively lowering our emissions profile," he added.
The company also announced key elements of its 2021 compensation plan and highlight several significant changes that it believes will help meet this goal.
Highlights include:
Program Goal: Designed to attract, retain, and appropriately reward top talent while ensuring strong alignment between executive compensation and performance metrics that directly drive shareholder value.
Long Term Incentive Program (LTIP): Paid entirely in equity with 75% of the award value linked to total shareholder returns.
Annual Incentive Plan (AIP): Focused on the value drivers and discipline that our shareholders value including: environmental and safety excellence, delivering free cash flow, lowering per unit operating costs, enhancing capital efficiency, and improving base production.
Commitment to Environmental & Safety Performance: Failure to meet threshold levels of environmental and safety performance caps AIP payout at target for all other metrics regardless of results.
Brian Steck, Chairman of Chesapeake's Compensation Committee commented, "There is no more important asset for Chesapeake than our employees. The adjustments to our approach are designed to deliver a compensation program which attracts, retains, and appropriately rewards top talent, while focusing Chesapeake's leaders on what is most crucial to achieving sustainable success. While this program will continue to evolve, we will be uncompromising in our pursuit of an innovative, results-driven culture which aligns executive compensation with environmental, operating, and equity performance."
Dell'Osso added, "Appropriately aligning compensation to company performance and shareholder returns meets the needs of our stakeholders and is foundational to Chesapeake's commitment to leading a responsible energy future."
Source: Chesapeake Energy release