Oklahoma congresswoman Stephanie Bice joined Democratic Pennsylvania U.S. Rep. Conor Lamb this week in introducing legislation to authorize more than $162 million over five years to research development of better ways to clean up abandoned oil and gas wells.
Their bill has the support of Oklahoma Rep. Frank Lucas, the ranking Republican on the House Science Committee as well as its top Democrat Rep. Eddie Bernice Johnson.
Reps. Bice and Lamb call it the Abandoned Well Remediation Research and Development Act, one that is patterned slightly after Oklahoma's abandoned well cleanup efforts.
Lamb and Bice are both members of the House Committee on Science, Space, and Technology.  This legislation would establish an abandoned wells research, development, and demonstration program at the Department of Energy.
"America's energy sector has experienced multiple challenges in recent years, including termination of the Keystone Pipeline, lower production and job losses, in addition to the impact of the pandemic. As a result, thousands of wells have been shuttered," said Bice. My home state of Oklahoma has an incredible program that helps address abandoned well sites, and it's past time we do something similar on the federal level. This legislation will help create energy sector jobs for so many that have lost employment, while helping the environment."
Tens of thousands of known abandoned oil and gas wells across the country leak methane into the atmosphere, pose health and safety risks, and can pollute local groundwater.  Many experts estimate there are hundreds of thousands, if not millions, more abandoned or orphaned wells across the country.  This legislation will help improve data collection on the location of abandoned wells; advance plugging, remediation, and reclamation efforts; and improve environmental remediation practices.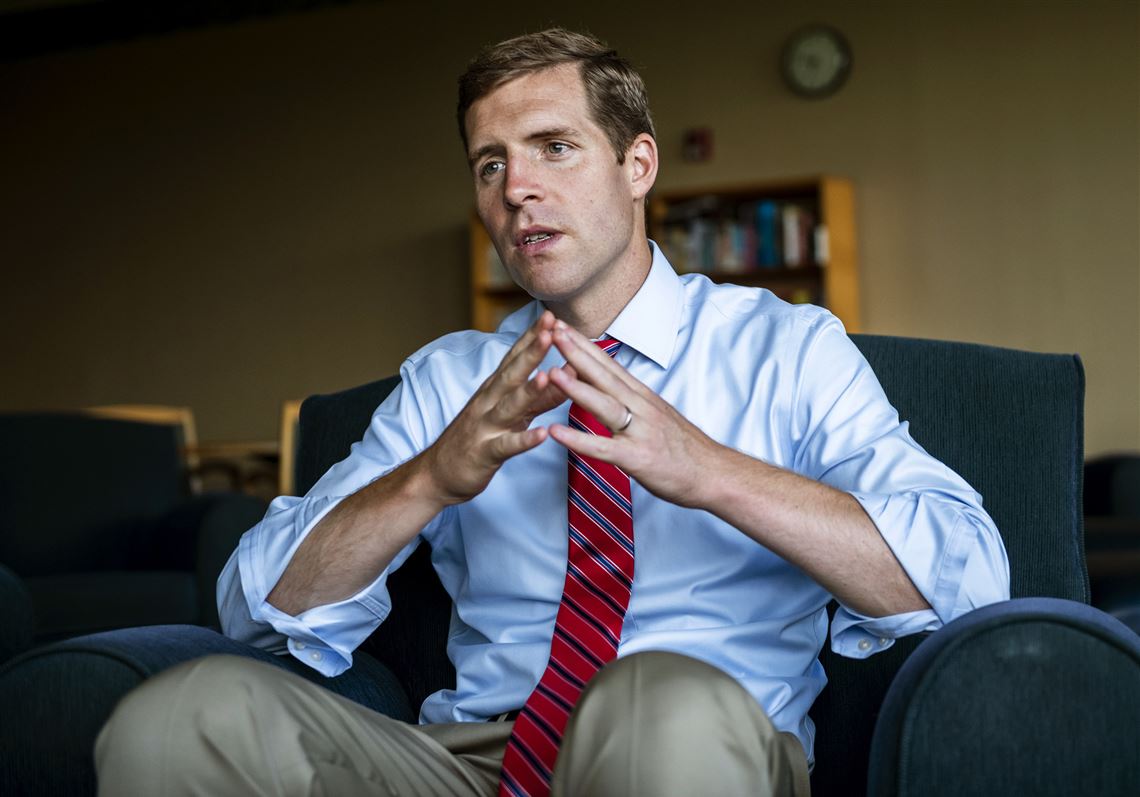 "This commonsense legislation will create good jobs in the oil and gas sector and improve our environment" said Lamb. "Now is the time to address this environmental risk and strengthen the energy industry through cutting-edge science and innovation."
In addition to Lamb and Bice, Representatives Eddie Bernice Johnson (TX-30) and Frank Lucas (OK-3), respectively the Chairwoman and Ranking Member of the House Committee on Science, Space and Technology, joined as original cosponsors.  The bill authorizes up to $30 million in FY22, increasing to $35 million in FY26.
"Locating, closing, or repurposing wells is critical work that can reduce methane emissions and reclaim resources.  But doing this work is difficult and costly," said Lucas.  "In Oklahoma, we have thousands of abandoned wells with an average cost of $40k to $70k to properly close.  For some sites, the costs could rise to nearly $1 million.  This legislation will help us identify new materials and advanced techniques to find and manage abandoned wells, which will help our environment and our energy sector."