A class-action lawsuit filed after the earthquakes near Prague, Oklahoma nearly 10 years ago is finally set to go to trial in October in Norman.
Cleveland County District Judge Lori Walkley, assigned to hear the case for the District Court of Lincoln County set the trial to be heard Oct. 18, 2021. The suit accused New Dominion, LLC and Spess Oil Company and others of causing the earthquakes through their wastewater disposal wells.
The quakes occurred near Prague on Nov. 5, 6 and 8 of 2011 and left homes and businesses damaged and also injured some residents. The first quake on Nov. 5 measured 5.7 magnitude and according to the U.S. Geological Survey in 2011 was the strongest quake to be recorded in Oklahoma. It was later surpassed by a 2016 earthquake that measured 5.8 magnitude.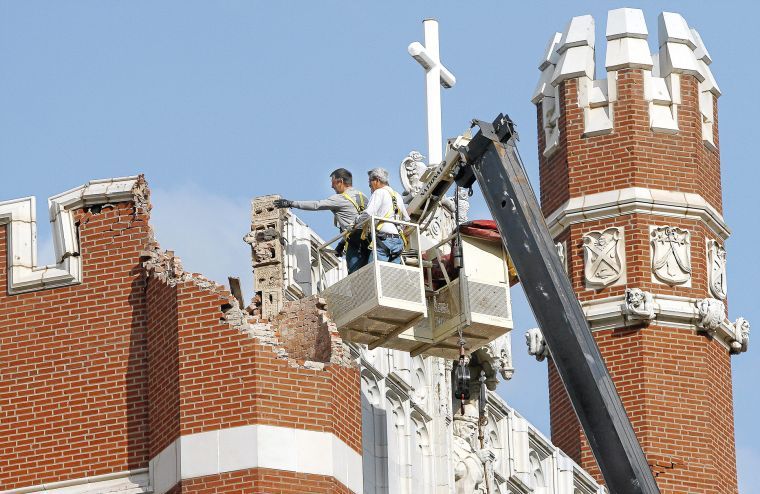 The lawsuit, filed by the Poynter Law Group based in Little Rock, Arkansas claims the damages occurred in Lincoln, Payne, Logan, Oklahoma, Cleveland, Pottawatomie, Seminole, Okfuskee and Creek Counties.
As a legal notice posted in The Oklahoman this week pointed out, Old Dominion denies that its operations caused the earthquakes.
The notice stated that the trial on the "particular issues will not result in an award of damages for any member of the Class" or provide punitive damages. The purpose of the trial will be to determine whether the quakes were caused or contributed to by New Dominion.
"There is no money available now and no guarantee that there ever will be," proclaimed the legal notice which also defined which might be included n the Class. Those who have not yet filed notice to be a part of the lawsuit still can do so by filing an appearance in the Clerk of the Lincoln County District Court.