Oklahoma's Canadian County will see more oil and gas exploration based on new drilling permits approved this week by the Oklahoma Corporation Commission.
Camino Natural Resources LLC received permits for two wells on a single pad. The RED RIVER 1208 #24-13 wells will be drilled at a site approximately one mile southwest of the city of El Reno.
The Denver, Colorado-based company is an independent oil and natural gas company with a major focus on the SCOOP and Merge plays of central Oklahoma. The company's website states it has more than 100,000 net acres in the state.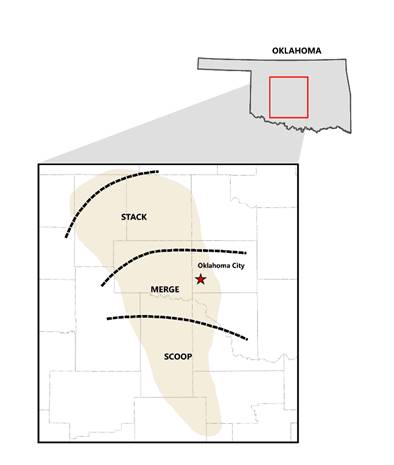 Mack Energy received permits for two wells on a single pad near Ratliff City in Carter County. The SW WILDCAT JIM DEESE UNIT wells will be drilled at 01 2S 3W, a site about 3 miles southeast of Ratliff City.
Oklahoma City's Continental Resources received a permit to drill the SWARTZENDRUBER #3-27-22-15XHM, at a site located at 34 14N 14W which is about five miles north of Weatherford.
An Oklahoma county well, the OKC SOUTH WILCOX UNIT #11-4, located at 35 11N 3W will be drilled by Stephens & Johnson Operating Company. The site is approximately one mile east of I-35 and south of I-240 in Oklahoma City.